US to immediately start process to move embassy to Jerusalem, says Tillerson; Netanyahu hails Trump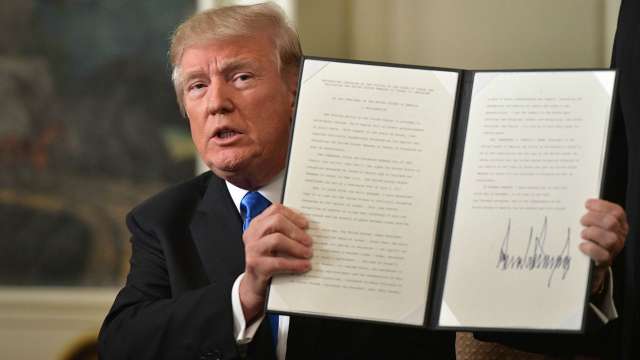 The US will immediately begin the process to move its embassy from Tel Aviv to Jerusalem, Secretary of State Rex Tillerson has said, after President Donald Trump recognised the holy city as Israel's capital.
In a major announcement, Trump recognised Jerusalem as Israel's capital yesterday despite warnings from the Arab leaders, reversing decades of US and international policy on the holy city. "The State Department will immediately begin the process to implement this decision by starting the preparations to move the US Embassy from Tel Aviv to Jerusalem," Tillerson said.
The President Trump's decision to recognise Jerusalem as Israel's capital aligns the US presence with the reality that Jerusalem is home to Israel's legislature, Supreme Court, president's office, and prime minister's office, Tillerson said in a statement.
"We have consulted with many friends, partners, and allies in advance of the President making his decision. We firmly believe there is an opportunity for a lasting peace," he said. Tillerson said the the safety of Americans was the State Department's highest priority, and with other federal agencies, it has implemented robust security plans to protect its citizens in affected regions. In his landmark announcement, Trump said consistent with the Jerusalem Embassy Act, he was directing …read more
You may also like...