Aligarh: BJP corporators create ruckus after BSP member insists on taking oath in Urdu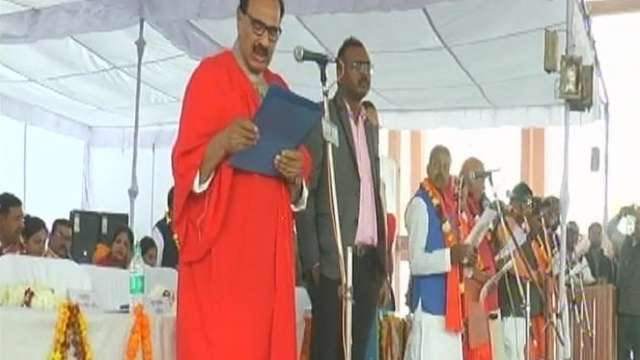 Unpleasant scenes marred the swearing-in of newly-elected members of the Aligarh Municipal Corporation after BJP corporators allegedly created a ruckus when the lone BSP corporator, Musharraf Husain, insisted on taking the oath in Urdu.
Husain was allegedly beaten up.
Some district officials intervened and managed to defuse the tension yesterday, before the situation could get worse.
Husain later told newspersons there was a conspiracy to kill him, and had the officials not intervened he might have had to pay with his life.
Some miscreants also threw brickbats at Aligarh's new mayor Mohd Furqan's car but he escaped unhurt.
Furqan today expressed his "sense of distress" at the unsavoury incidents.
"I do not think it is proper to derail the development agenda of the government by throwing up unnecessary controversies based on language, caste and religion," he told PTI.
"I can understand the BJP workers' anger on losing a seat, which they have held for the past 20 years, and I was apprehending some trouble at the oath-taking ceremony. I had therefore asked all the BSP members to take oath in Hindi and avoid controversy. However, despite my advice, one of our corporators chose to take oath in Urdu. This, however, was his constitutional right and if he …read more
You may also like...