BJP Mumbai President Ashish Shelar gets slammed on Twitter for promoting Christmas musical event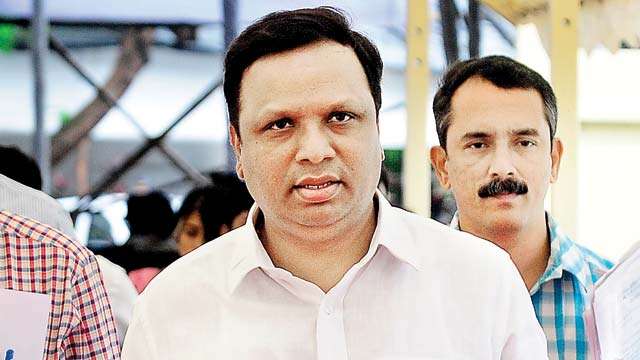 After Amrita Fadnavis came under fire for organising a Christmas event, on Saturday, it was the turn of BJP Mumbai President and Bandra West MLA Ashish Shelar to face the heat on Twitter.
Right-wingers on Twitter seemed upset by Shelar supporting a musical event titled "Prabhu Yeshu Janmtosav" on December 17 at Girgaum Chowpatty. A lot of right-wingers and BJP supporters appeared to be angered by the BJP leader hosting an event which they felt promoted 'evangelists' and demanded an explanation from him and Maharashtra Chief Minis Devendra Fadnavis.
Another claimed that while BJP General Secretary was uniting India with India Ideas Conclave 2017, here BJP was 'supporting those who want to break India'.
The criticism is rather bizarre considering Bandra West has a sizeable chunk of Christian constituents who probably voted for Shelar.
Here are the tweets:
All r welcome ! Pls join ! pic.twitter.com/YmjiCs0eu6

— ashish shelar (@ShelarAshish) December 16, 2017
Sir @narendramodi ji.. can we know what is this "acharya" good news messenger going to propagate in his message that govt is endorsing the same? https://t.co/vr3HRqvV2D

— Maya (@Sharanyashettyy) December 16, 2017
Sorry to say my …read more
You may also like...