After Army, Constitution, RSS keeps Indians safe, says former Supreme Court judge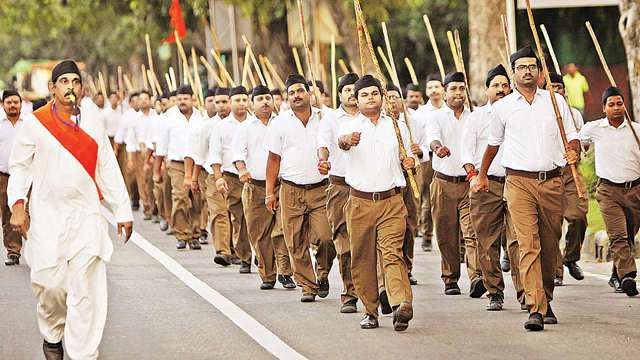 Retired Supreme Court judge KT Thomas on Sunday said that after the Constitution, democracy, and the Army, it's Rashtriya Swayamsevak Sangh (RSS) that has made people in India safe.
According to a report in The Indian Express, Thomas was addressing an RSS instructors' training camp in Kottayam, Kerala. There, he said that the Sangh's discipline is imparted to its volunteers for 'protection of the country.'
He said, "If asked why people are safe in India, I would say that there is a Constitution in the country, there is democracy, there are the armed forces, and fourthly the RSS is there. What prompts me to say is that the RSS had worked against the Emergency. The RSS's strong and well-organised work against the Emergency had reached then Prime Minister Indira Gandhi…. She understood that it could not go (on for) long."
The report says that former apex court judge also talked about the concept of secularism and said that the idea should not be kept away from religion. He said that secularism means protecting the dignity of every individual. "The dignity of a person should be seen above partisan approach, influences and activities," he added.
You may also like...