Jose Mourinho hits back at Chelsea manager Antonio Conte's 'dementia' barb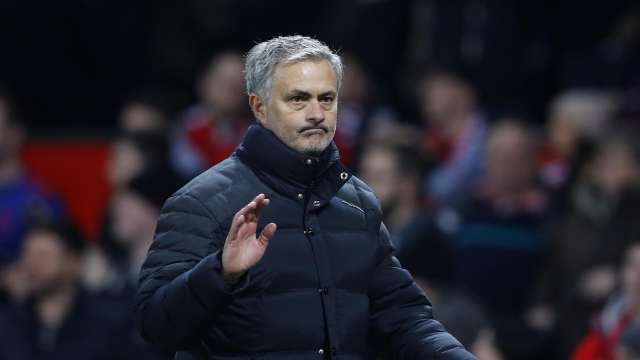 Jose Mourinho intensified his war of words with Chelsea manager Antonio Conte in bizarre fashion after his team's FA Cup victory over Derby on Saturday, apparently referencing a match-fixing scandal in Italy.
The Manchester United manager was responding to comments made by Conte earlier in the day in which he appeared to make disparaging statements about Mourinho.
The Italian was even interpreted as suggesting that the United manager may be suffering from "dementia" after Mourinho had made a reference, 24 hours earlier, to his own behaviour and the fact that he no longer acts "like a clown".
Initially, Mourinho appeared to be backing Conte following the furore caused by his words on Thursday — only then to make the reference to match-fixing.
"I was asked about my passion and, you know, I was speaking about myself and then the question to the Chelsea manager was that I said he behaved like a clown," said Mourinho. "Probably the journalist wanted to say that but didn't have the courage so he said 'Mourinho said you behaved like a clown'.
"I don't blame the Chelsea manager at all and I understand his reaction. I was speaking about myself, saying I don't need to behave like a clown …read more
You may also like...