Bandh call by outfits hits normal life in Hadouti region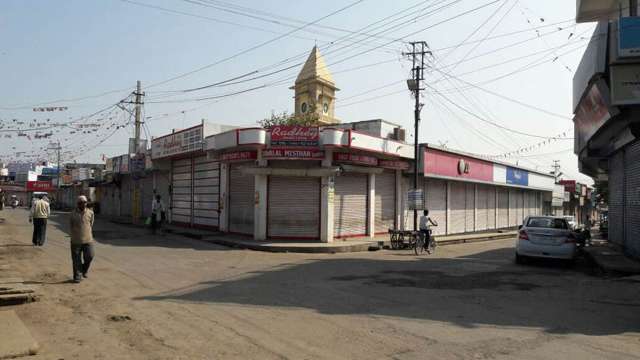 The bandh call given by Vishwa Hindu Parishad, Bajrang Dal and other Hindu organisations hit the normal life in Kota, Bundi, Jhalawar and Baran districts of Hadouti region on Friday. The call for was given in support of several demands, including permission to perform regular puja at Maandhata Balaji cenotaph on Tiger Hill in Bundi city, removal of Kota range IG Vishal Bansal, Bundi collector Shivandi Swarnkar and action against police personnel and officials involved in lathi-charge on January 1 in which 15 people were injured.
The bandh was peaceful and no untoward incident was reported from across the Hadouti region. The emergency and road transport services including the medical and health and medico shops were left out of the bandh call.
However, the coaching institutes in Kota remained closed on Friday. The members of the minority community from Mukeri Mohalla in Jhalrapatan town of Jhalawar district today submitted a memorandum to the officials concerned, alleging some unidentified persons beat women and created a ruckus in the area by raising slogans. No untoward incident was reported from across the region and bandh remained completely peaceful. Minor incidents of faceoff between the activists and police were reported from Chawani, Anantpura, Bhemjangmandi, Vigyan Nagar …read more
You may also like...