Rajendra Rathore opens can of worms: fires salvo on Sethi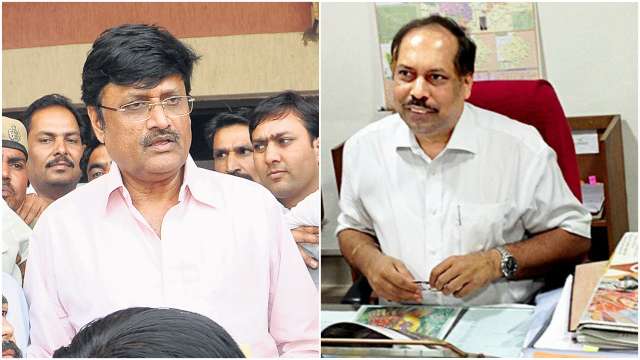 Firebrand Panchayatiraj minister Rajendra Rathore is once again on fire. And this time on the firing line is Additional Chief Secretary of his department Sudarshan Sethi. Rathore has alleged Sethi of patronising corruption and bypassing minister on important files. He has written a complaint letter to chief secretary N C Goel alleging that Sethi is not only protecting corrupt officials but also promoting them to key positions.
He said that those found guilty would not be spared. If no action is taken then he will write to the chief minister for her intervention.
"Guilty will be punished," he said.
This is not the first time Rathore had a tiff with top official of his department. He has had uneasy equations with Rajeev Thakur also, who was principal secretary of panchayatiraj last year. However it was related to Thakur's working
style. But this time Rathore's allegations are serious. He is levelling allegations of corruption on officer, who has served more than 32 years in All India Service.
The incident is an eerie testimony to the fact that crack is gradually widening between ministers and top babus in Rajasthan which is ultimately breaking the speed of development in the state.
In his letter to chief secretary, Rathore …read more
You may also like...