Unprecedented security arrangements for PM Modi's Barmer visit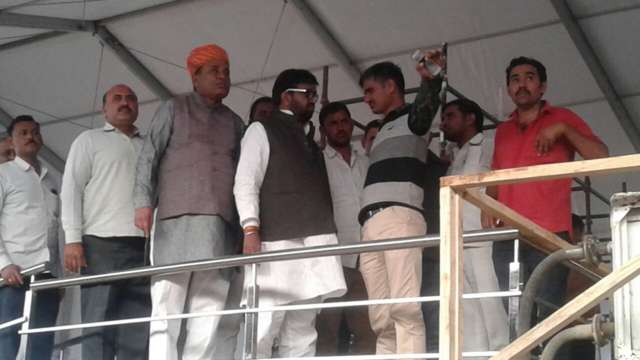 Unprecedented security arrangements have been put in place for Prime Minister Narendra Modi's Barmer visit on January 16 where he will lay the foundation stone of refinery in Pachpadra. Petroleum minister Dharmendra Pradhan and BJP state president Ashok Parnami will also take stock of the security arrangements and preparations for the general meeting on Saturday.
The preparations for the three-tier security were supervised by DGP OP Galhotra on Thursday and the Intelligence DGP UR Sahoo took the stock of the the security arrangements on Friday. At the same time, a team of SPG is about to reach Pachpadra on Saturday. Commandos will also be responsible for the safety of the prime minister. All senior officials are camping in Pachpadra.
The BJP has put its entire strength to mobilise crowd for the Modi meeting. BJP state president Ashok Parnami also reached Jaisalmer on Friday and took a meeting of BJP leaders and workers to make the visit of PM Modi a success. From the MPs of Barmer, Jodhpur, Pali, Jaisalmer, Jalore and Sirohi to the BJP block presidents, everyone is busy in mobilising the crowd. Every leader, in his constituency is appealing to workers and supporters to reach Pachpadra through the slogan …read more
You may also like...