Australian Open: Martina Navratilova picks Petra Kvitova, Venus Williams to win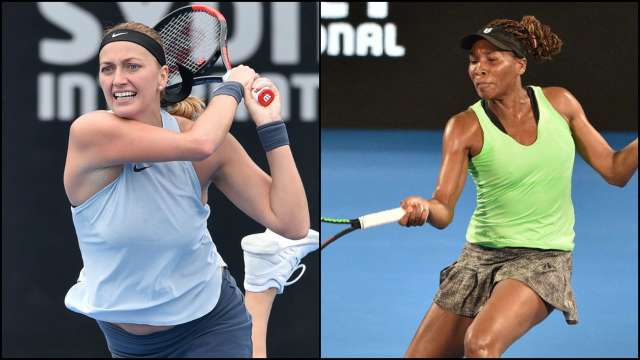 Former world number one Martina Navratilova believes Petra Kvitova's attacking style of play makes her one of the top contenders for next week's Australian Open, while Venus Williams' experience gives her the edge over the rest of the women's field.
Kvitova, a two-time Wimbledon champion, missed the entire Australian season last year after she received a serious injury to her playing hand while fighting off a knife-wielding intruder in her home in December 2016.
Despite winning a grasscourt title in Birmingham, it was not until the US Open where Kvitova looked close to reaching her top form, reaching the quarter-finals, and then going a step further with a semi-final appearance in Beijing in October.
"I've always had a soft spot for Petra Kvitova – after all, she's a Czech lefty like me – and my admiration and affection for her has only grown due to the way she has fought back to form over the last 12 months," Navratilova wrote in her column for the WTA's official website.
"In the absence of Serena Williams, I believe it's entirely possible Kvitova could end up landing the title at the Australian Open… and what a story that would be. Kvitova's attacking tennis brought her two Wimbledon …read more
You may also like...