Dahanu Boat Mishap: How an ambulance meant to rescue turtles helped save lives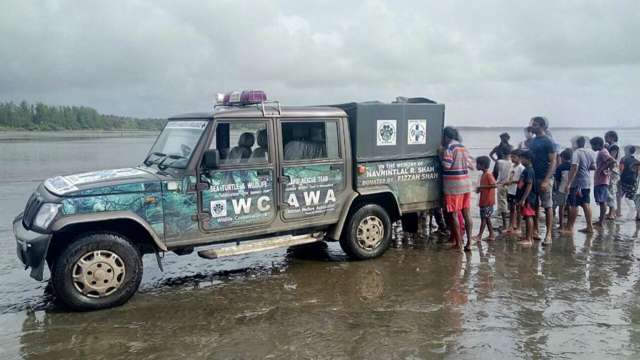 An ambulance meant to save and rescue sea turtles at Dahanu not only came in handy but also became the first to ferry victims of the tragic boat capsizing incident at Dahanu to hospital on Saturday morning.
Wildlife Conservation and Animal Welfare Association (WCAWA) ferried 17 students to hospital when no other help was available to ferry them. It was around 10:30am that Pratik Wahurwagh a volunteer with NGO WCAWA that runs a turtle rescue centre on the Dahanu beach received a phone call from a friend alerting him about the incident.
"I was at home at Agar located nearby and knew that our ambulance will be able to quickly navigate on the beach without getting stuck in the sand and will be of help. So I immediately phoned up founder of WCAWA and he asked me to rush to the spot with our ambulance and help as many as possible. When I reached I realised that I was the first and till that time no ambulance had arrived," he said adding that soon after reaching the beach he first quickly ferried two female students whose condition was deteriorating to the Cottage hospital nearby.
Wahurwagh then in his next two trip ferried 15 …read more
You may also like...