Defeated Cong candidate approaches Gujarat HC over invalidation of postal ballots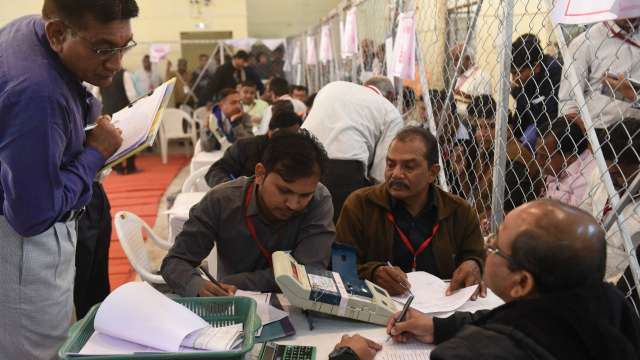 A Congress candidate who lost the 2017 state Assembly elections has approached the Gujarat High Court challenging the invalidation of around 400 postal ballots which he claimed led to his defeat by a narrow margin.
Ashvin Rathod, who contested as a Congress candidate from Dholka Assembly constituency against BJP heavyweight and cabinet minister Bhupendrsinh Chudasama, moved a petition in the High Court against the decision by the election officer to invalidate around 400 postal ballots. Rathod has said in his petition that he was defeated by a thin margin of 327 votes, which could have been reversed had the postal ballot been counted as he was confident of getting 90 per cent of these votes.
The petitioner had managed to garner 71,203 votes, while his nearest rival and winning candidate Chudasama managed to get 71,530 votes, a victory margin of 327 votes. He prayed for the court's directions to the authorities to hold the postal ballots as valid and order counting of these votes. He added that no valid reason was given behind the decision to invalidate these votes.
He has made all the 13 candidates who contested from Dholka constituency and the Election Commission and returning officer as respondents in the …read more
You may also like...