Donald Trump in 'excellent' health: White House doctor says after exam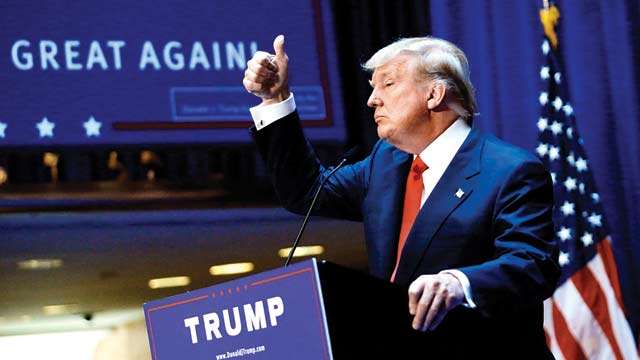 The White House physician pronounced Donald Trump to be in "excellent health" after Trump had his first medical exam as US president on Friday, capping off a week in which his mental fitness for the job has come under intense scrutiny.
Trump spent about three hours with military doctors at the Walter Reed National Military Medical Center in Bethesda, Maryland, an exam that White House doctor Ronny Jackson said went "exceptionally well."
"The president is in excellent health and I look forward to briefing some of the details on Tuesday," Jackson said in a brief statement distributed by the White House.
The exam came after a new best-selling book portrayed Trump, 71, as unfocused and childlike. The White House has faced a barrage of questions over his contradictory messages on key policies and an incident last month where he slurred some words while giving a speech.
The White House determines what data will be released from the exam. Trump is not compelled to release any information, and there is no template for the presidential exam. Jackson is expected to take questions about the results from reporters on Tuesday.
Past presidents are not known to have been tested for mental acuity while in office – including …read more
You may also like...