Fire breaks out at Mumbai domestic airport, situation under control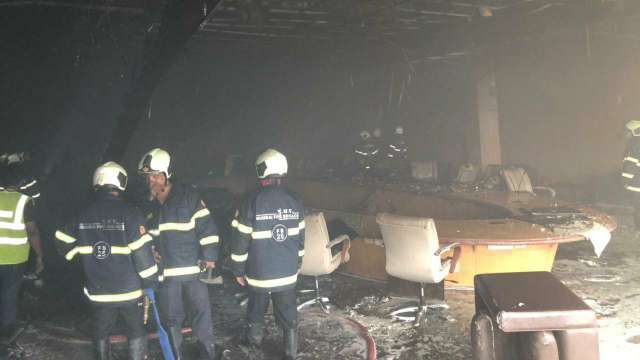 A level three fire broke out at the lounge of Domestic Terminal 1A of the Mumbai airport in Santacruz, on Saturday.
Chief fire officer PS Rahangdale said that the situation is under control and the fire has been doused.
The fire was confined to ground floored conference hall in an area about 5000sq.ft. on the ground and upper floor structure. Fire brigade service used 8 fire engines, and 6 jets to deal with the situation.
"The ceremonial lounge is away from the terminal building. Operations have not been affected. The fire has been doused. Everything is under control," an official statement from Mumbai International Airport Limited read.
"Fire is at Terminal 1 A which is not operational yet. The conference room is located at the end corner of T1A and no operations or services will get affected. There was no meeting or any function going on when fire broke," said airport spokesperson Veena Pillai.
Date updated:
Saturday, 13 January 2018 – 3:49pm
You may also like...