Ind vs SA: Markram praises Kohli's sportsman spirit, says Ashwin was difficult to handle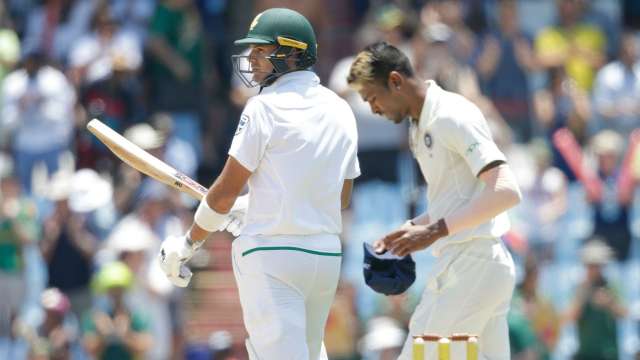 South African opener Aiden Markram said they were surprised by the nature of the pitch here after R Ashwin took 3-90 to restrict them to 269 for 6 at stumps on day one of the second Test.
"We didn't expect there to be so much assistance for him. Ashwin was difficult to face. He is difficult to face on a flat wicket as well, so it did work out well for him I suppose," Markram said. "He still had to bowl well so you need to give him some credit. It will be interesting to see if the pitch will get harder and if it will continue to spin like it did, or if it spun like that because of the grass covering. We'll see in the next couple of days," he said after the day's play.
Markram, who missed out of a century after being dismissed by Ashwin, heaped praise on the bowler. "Ashwin is a world class bowler. He always asking the right questions and he sets smart fields. It is not easy out there. I don't think he would have expected to bowl as much today judging on how last week went," he said. "They would have expected …read more
You may also like...