P Chidambaram terms ED raids on son Karti's houses as 'comedy of errors'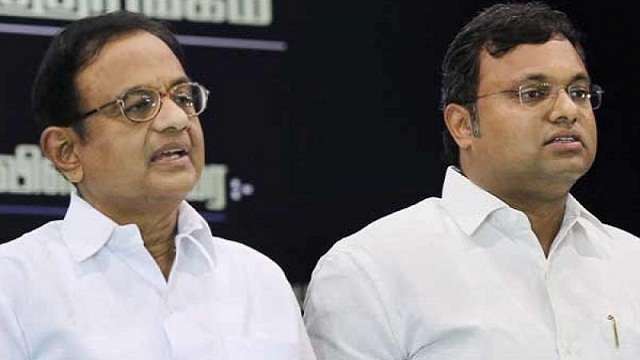 Hours after the Enforcement Directorate officials conducted raids at the houses of ex-Union minister P Chidambaram's son Karti Chidambaram, the senior Congress leader termed the entire exercise as 'comedy of errors'.
Addressing the media on the issue, Chidambaram said that, 'There is no FIR concerning a scheduled crime by CBI or any agency. I anticipated they'll search premises in Chennai again but in a comedy of errors they came to Jor Bagh (in Delhi) and officers told me that they thought Karti is an occupant of this house but he is not.'
Meanwhile, Karti Chidambaram's lawyers said nothing was found and nothing was seized from their client's homes.
'The ED conducted a raid today. Nothing was found, nothing was seized. The raid concluded at 10.45 am,' Karti's lawyer Arun Natrajan told media. He also said this was not an enquiry but just a raid, and kept emphasising that nothing was found or seized.
'It was a raid conducted under the provisions of Prevention of Money Laundering Act (PMLA),'
said Arun Natrajan.
According to sources, the ED officials reached there at 7.30 am. There were about five officials at their residence. In October last year, during investigation ED found that Foreign Investment Promotion Board …read more
You may also like...