WATCH: Maisie Williams adds Tom Hanks to Arya Stark's kill list from 'Game of Thrones'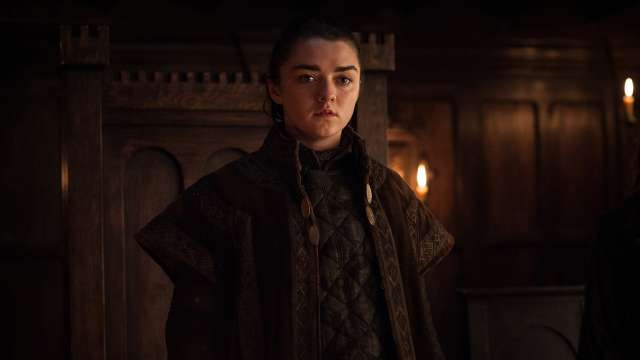 Did you miss Arya Stark reciting her kill list? It's been a while since we saw Arya carry on her path in Game of Thrones. What's with coming back home, reuniting with her sister Sansa, and plotting Petyr Littlefinger Baelish's death sentence.
If you did miss it, Maisie Williams has done a favour to us all and then some more.
While appearing on The Graham Norton Show along with Tom Hanks and boxer Anthony Joshua, Williams indulged the host when he asked her to explain the one very specific request fans make of her when they approach her. It is to recite the kill list and then add their names to it!
Staring down a camera, Williams started,
Joffrey
Cersei
Ilyn Payne
The Mountain
Beric Dondarrion
Thoros of Myr
The Red Woman
Tom Hanks
Anthony Joshua
Graham Norton
Now, she missed out quite a lot of people from the actual list from the show, but after hearing his name, Hanks looked surprised.
Talking about the final season of Game of Thrones, Williams revealed, "It will air next year, we're still making it. It is so much fun now there is only a small group of us left and it's exciting to know everything that is going on."
Before Game …read more
You may also like...