You spent 3 years just talking,' Shiv Sena mouthpiece Saamana slams Devendra Fadnavis govt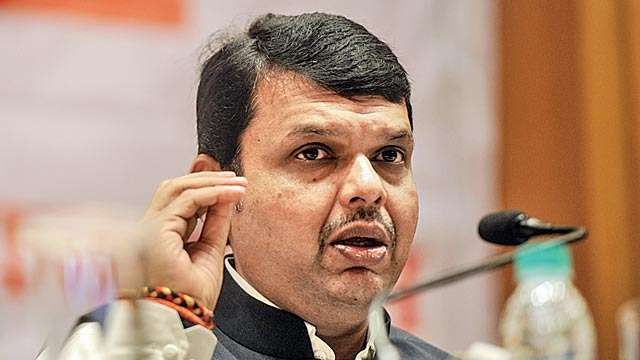 In yet another acerbic editorial, Shiv Sena has slammed the Devendra Fadnavis -led Maharashtra government through its mouthpiece 'Saamana'. The editorial said, 'Sarkarchi 3 varshe bolnyat geli ani urleli 2 varshe dolnyat jaatil (state government has spent 3 years of talking and would spent remaining 2 years without doing anything for the state).'
The editorial published on Saturday has cited recent statements by three BJP leaders including former minister and veteran Eknath Khadse, minister for food and civil supplies Girish Bapat and minister for sanitation Babanrao Lonikar. It criticised chief minister Fadnavis and said he was making tall promises and announcements of projects like bullet trains but was failing to provide for basic needs of people.
Saamana pointed out that Khadse who is staunch opponent of Fadnavis within BJP has recently told people 'not to believe in this government and fulfill their needs on their own. There is no guarantee that this government would fulfill what it promised.'
Saamana has also pointed out that Bapat who is also Guardian minister for Pune district has express doubts whether this government would come back to power in next assembly elections. Bapat while addressing a function in Pune last week had said 'whatever you want demand …read more
You may also like...