Australian Open: A 36-year-old should not be a favourite, says Roger Federer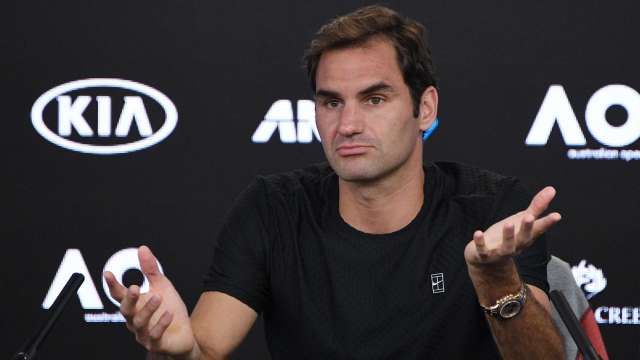 Roger Federer says a 36-year-old should not really be considered a favourite for the Australian Open, although when the man in question is himself, no one was taking him seriously.
The Swiss breezed through his media duties on Sunday with the same swagger he will take on the court against Slovenia's Aljaz Bedene on Tuesday when he kicks off the defence of the title he won against great rival Rafa Nadal last year.
That unforgettable triumph ended a five-year hiatus in Federer's grand slam collection and a few months later, he took his tally to a record-extending 19 by winning Wimbledon.
Few would bet against him becoming only the fourth tennis player to reach 20 in two weeks time, although Federer was reluctant to accept the favourite's tag.
"With age, I feel like I play down my chances just because I don't think a 36-year-old should be a favourite of a tournament, it should not be the case," he told reporters. "That's why I see things more relaxed, you know, at a later stage of my career."
Federer says the likes of six-times champion Novak Djokovic and Stan Wawrinka, both returning after lengthy injury breaks, could benefit from the same mindset he arrived with in …read more
You may also like...