Haryana suffered Rs 126 crore loss during Dera violence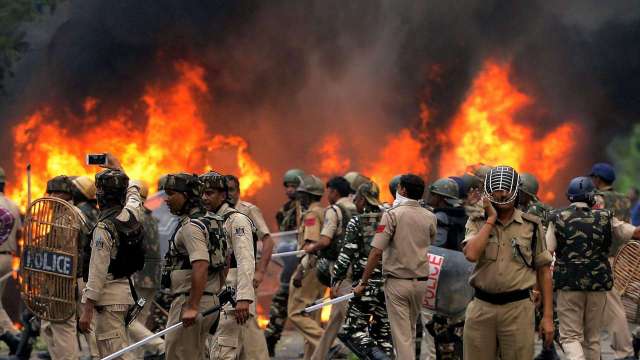 The violence that erupted after Dera Sacha Sauda chief Gurmeet Ram Rahim was convicted of rape by special CBI in Panchkula has lead to Haryana suffering loss of Rs 126 crores.
Soon after self-styled Ram Rahim was convicted of rape charges on August 25, 2017, violence clashes erupted in Haryana's Panchkula as many public and private properties were damaged and many lives were claimed. Police fired in the air, lobbed tear gas and let loose water cannons on the protesters which included a large number of women.
.According to TOI report, the total expenditure incurred in controlling Dera violence was Rs 1,26,68,71,700 with Ambala district suffering highest loss of Rs 46.84 crore.
The second district to suffer maximum loss was Fatehabad with Rs 14.87 crore spent on resources used to control the situation.
While Sirsa, where the Dera headquarters is location, suffered Rs 13.57 crore loss and Panchkula, where the verdict was announced and 36 people were killed during the violence, suffered losses worth Rs 10.57 crore.
The authorities could only properly control the situation a day after the violence broke out and the Khattar government came under massive criticism for alleged lax response at that time.
You may also like...