Essel Infra signs MoU of Rs 6,000 cr with Assam govt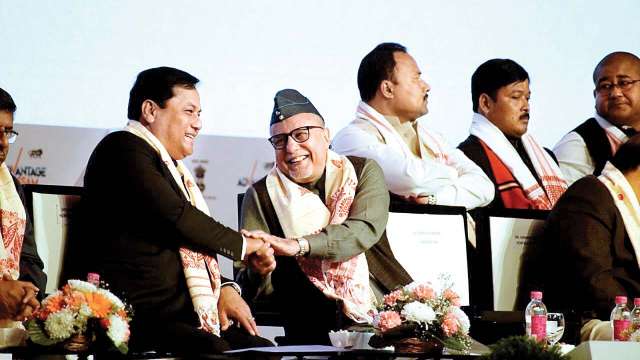 Essel Infraprojects Limited has pledged projects to the tune of Rs 6,000 crore to the Assam government. At the two-day business summit, Advantage Assam, organised by the Assam government under Chief Minister Sarbananda Sonowal, Essel Infraprojects signed a Memorandum of Understanding with the state committing projects worth Rs 6,000 crore.
Congratulating the Assam government and CM Sonowal, Rajya Sabha MP Subhash Chandra said that the programme has opened up the state to a global audience. "Before Independence, this part of the country was very prosperous, and the GDP and per capita income was much higher because there were cross-border trades with other countries adjoining the region," said Chandra.
"However, post-Independence, the cross-border trade stopped. The Government of India looked everything North-East with security issues and gave certain grants to the BSF and other paramilitary forces. They looked at the development of the North-East only through the 'Chicken's Neck'. They did not look at borders beyond the region," Chandra added.
Chandra also said that what followed was that in Assam, lots of jobs were also taken by people migrating from other states. "But, now your population, your talent and your younger people have woken up and are wanting to do things in life. They …read more
You may also like...