Kasganj violence was 'group clash', no riots in Uttar Pradesh in last one year: DGP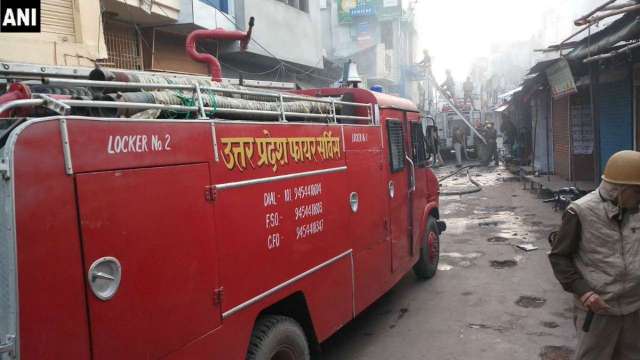 Director General of Police (DGP) OP Singh said there were no riots in Uttar Pradesh in the last one year and termed the violence in Kasganj a group clash, which, he claimed, was "effectively checked".
On Tiranga yatra and other similar processions being taken out in the state, he told PTI, "The local administrations are being alerted and no one will be allowed to take law into their hands." Singh refuted any report of communal riots in the state, saying, "There were no communal riots in the state. Tensions do arise due to group clashes in some districts but overall UP has been a riot-free state in the past one year."
On Kasganj violence, he said, "There was tension in Kasganj due to group clash but it was effectively checked. We contained its spread." A 22-year-old commerce student was killed and two others injured in clashes that broke out in a Muslim-majority locality of Kasganj during a 'Tiranga bike rally' by members of the local unit of the RSS-affiliated students' group ABVP. To instill a sense of security among people, the DGP said he had adopted the mantra of basic policing combined with an aggressive stand.
"Basic policing with aggressive posture is …read more
You may also like...