Legendary wicket-keeper Syed Kirmani slams critics questioning MS Dhoni's technique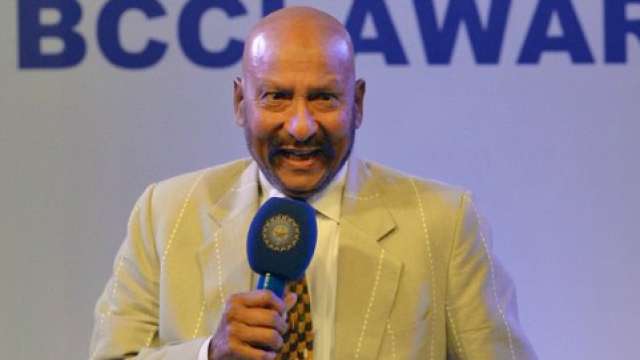 Former India wicket-keeper Syed Kirmani has lauded the manner in which the national cricket team has bounced back after losing the Test series in South Africa, saying the Virat Kohli-led side showcased its real potential and talent in the ODI series triumph.
"Before they (the team) could get acclimatised to the conditions in South Africa, they lost the Test series. They however, bounced back well and showed their capabilities in the ODIs and won it," he said from Bengaluru. "It was a great comeback by the team to show their real potential and talent and win the one-day series," he said.
After losing the Test series 2-1, India bounced back strongly to claim the six-match ODI series 5-1. Kirmani also said it was unfair to criticise Mahendra Singh Dhoni on various counts, including his keeping technique, adding he had produced results, which was more important.
"It is all about results. Those who are criticising Dhoni about his keeping and batting are not aware that he has produced results everywhere. That is the trend these days, we don't want technique, but we want results," he said.
He also lauded the Jharkhand stumper for the manner in which he had performed, led the side and …read more
You may also like...