Razor-sharp humour to fight caste barrier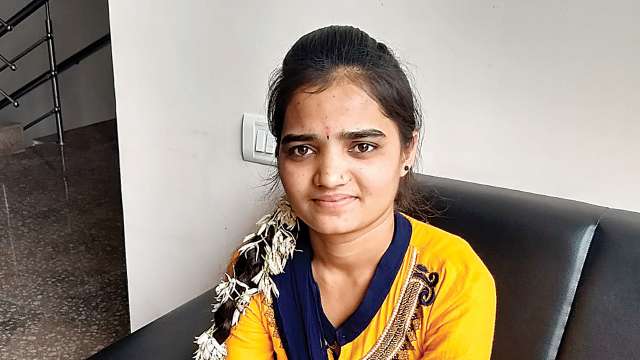 Manisha Varan, a native of Khengarka village in Jamnagar district, is a confident post-graduate student, studying Arts, from Rajkot. However, education did not leverage her to overcome any caste hierarchy. Varan ignored it for a long time until she decided to do wipe it out. Her fight did not involve any dramatics, dharna or threats. Instead, she used her razor-sharp humour to chop the demon called caste discrimination.
Varan, an expert mehendi artist, also earned some money while studying. "During the peak marriage season, I would get a lot of request from my village for mehendi. It earned me Rs 1,500 a day during the marriage season," said Varan. However, when she visited the bride's house for Mehendi, she was often asked to wait outside. "They would give us a plastic sheet to sit so that they could throw it away later. When we asked for water, they'd serve us in plastic cups and dispose of it. We'd be served food in use-and-throw plates. It was all because I belonged to a low caste," said Varan.
Weaving the tale, she elaborated, "Initially, I ignored it because they were my clients. Later, I realised that if I didn't raise my voice now, my …read more
You may also like...