Aadhaar linking: Apex court stretches deadline indefinitely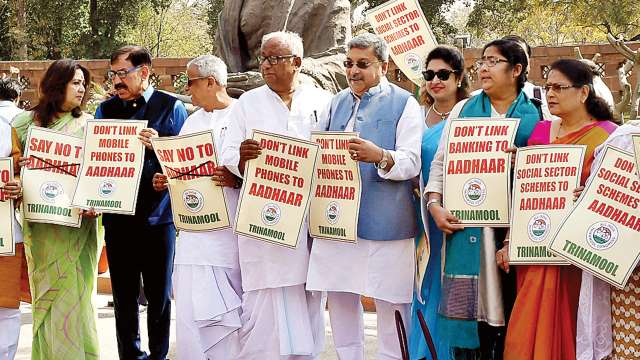 The Supreme Court on Tuesday indefinitely extended the deadline to link Aadhaar with bank accounts, mobile numbers, and passport. The relaxation will continue till a Constitution bench delivers its judgment on the ongoing matter, said the top court.
However, the deadline of March 31 remains for benefits available under Section 7 of the Aadhaar Act, which includes government scholarships and LPG subsidies.
The apex court and the Centre have pushed the deadline several times since the Constitution bench led by Chief Justice of India Dipak Misra began hearing a batch of petitions challenging the constitutional validity of the Act.
Former Karnataka High Court judge Justice K S Puttaswamy in 2012 had filed the first plea. Earlier, he had told the apex court that several deaths had reportedly taken place due to starvation on account of glitches in the Aadhaar-based public distribution system and the court must consider granting them compensation. The SC has issued a number of directives to the Centre to ensure citizens are not denied their right to social security benefits for want of Aadhaar and that the benefits are extended to them on the basis of other forms of identity.
Even as the Constitution bench, also comprising Justices AK Sikri, AM …read more
You may also like...