Maharashtra government will quash Bhima Koregaon rioting cases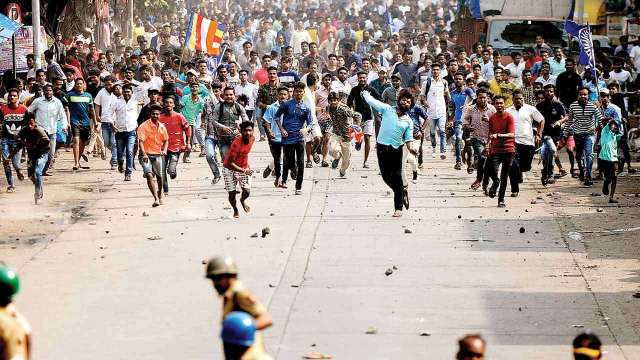 The Maharashtra government has decided to withdraw all cases of rioting, except the serious ones, in connection with the violence at Bhima-Koregaon in Pune district on January 1.
However, Chief Minister Devendra Fadnavis and Opposition leaders remained mum over the fate of one of the main accused — Sambhaji alias Manohar Bhide – in the state legislative council.
Sources say there is tacit agreement between the Treasury benches and the Opposition – Congress and the NCP – to spare Bhide and take action against other accuseds, including Hindutva leader Milind Ekbote.
Chief Minister Devendra Fadnavis said on Tuesday that a committee will be set under the Additional Director General (Law and Order) to scrutinise all 622 cases involving 1,199 accused in the Bhima-Koregaon incident.
"The committee will submit its report in three months,"
Fadnavis said, adding, "However, cases will not be withdrawn against history-sheeters and regular offenders. Besides, we will also compensate – up to Rs 13 crore – for damage to property."
Fadnavis said a detailed inquiry of the incident was carried out by retired judge Justice JN Patel.
Coming to Ekbote, Fadnavis said the Supreme Court has granted him conditional bail, however they are trying to cancel it. "We have even engaged the Attorney General …read more
You may also like...