Working to achieve a political reconciliation, not a military victory: US Defence Secretary Jim Mattis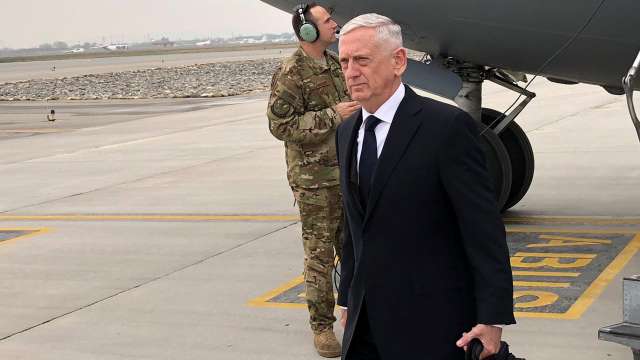 Elements of the Taliban are open to talks with the Afghan government, US Defense Secretary Jim Mattis said on Tuesday as he arrived in Kabul on an unannounced visit.
Mattis flew into the war-torn city two weeks after Afghan President Ashraf Ghani unveiled a plan to open peace talks with the Taliban.
The insurgents have so far given no formal response to Kabul's offer for negotiations, but Mattis said some insurgent leaders have expressed an interest in the discussions.
"It may not be that the whole Taliban comes over in one fell swoop, that would be a bridge too far, but there are elements of the Taliban clearly interested in talking to the Afghan government," he told reporters aboard a military jet.
Ghani's peace plan includes eventually recognising the Taliban as a political party.
The insurgent group has said it is prepared to negotiate, but only with the United States and not with the Kabul government.
The Taliban last week described the Afghan government as "illegitimate" and its peace process efforts as "deceptive", in a statement calling for a boycott of an Islamic scholars' conference in Jakarta.
"Right now we want the Afghans to lead and to provide the substance of the reconciliation effort," Mattis said.
Thanks to …read more
You may also like...