Mourinho defends team after Manchester United suffer shock defeat to Sevilla to crash out of Champions League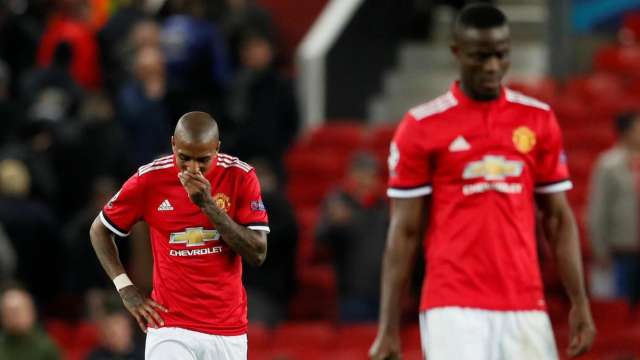 Manchester United fans had just two days to savour their win over arch-rivals Liverpool before Spain's Sevilla brought them back down to earth, eliminating them from the Champions League on Tuesday.
The 2-1 win by Vincenzo Montella's side, who are in fifth place in La Liga and struggling to qualify for next year's competition, cuts United's European campaign short but they only had themselves to blame. It was a disjointed display lacking conviction at times and strikingly different from the combative performance shown against Liverpool. Mourinho's decision to change the team which played with great discipline and desire in the 2-1 Premier League win over Liverpool on Saturday was puzzling, especially given the alterations it forced across the field. Marcus Rashford, so brilliant on the left with his two goals in the North West derby, was moved to the right flank while Alexis Sanchez, who had looked promising playing just behind Romelu Lukaku, was switched back to the left wing.
Scott McTominay, a calm defensive midfield presence against Liverpool was left out to make way for Marouane Fellaini, who only returned from injury last week and Juan Mata made way for Jesse Lingard. Whatever the motivation for the changes, whether tactical or …read more
You may also like...