New Secretary of State Mike Pompeo's first official visit could be India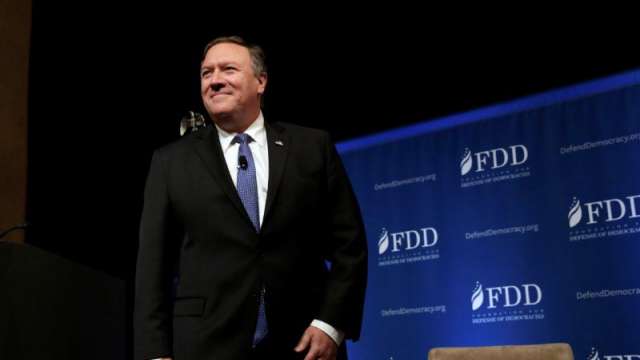 The India-US two-plus-two dialogue could be among the first major bilateral engagements of Mike Pompeo as the Secretary of State next month, if the CIA Director is confirmed in his new post by the US Senate in next few weeks.
The launch of two-plus-two dialogue was announced last summer when Prime Minister Narendra Modi had a successful meeting with US President Donald Trump at the White House.
The dialogue involves External Affairs Minister Sushma Swaraj, Defence Minister Nirmala Sitharaman and their American counterparts.
Trump on Tuesday fired Secretary of State Rex Tillerson and nominated Pompeo to replace him. Pompeo needs to be confirmed by the Senate before he can occupy the Foggy Bottom headquarters of the State Department.
Before leaving for Africa, Tillerson had issued specific direction on the two-plus-two dialogue, which for all practical purposes was scheduled for around mid-April (18 and 19) in Washington DC. However, a formal announcement in this regard had not yet been made.
A high-level Indian delegation led by Foreign Secretary Vijay Gokhale and Defense Secretary G Mohan Kumar were scheduled to be in US for a series of preparatory meetings with their American counterparts for the next month's dialogue.
The State Department and the Indian Embassy in Washington DC …read more
You may also like...