See pics: TDP MPs lie down inside Lok Sabha speaker's chamber to demand special status for AP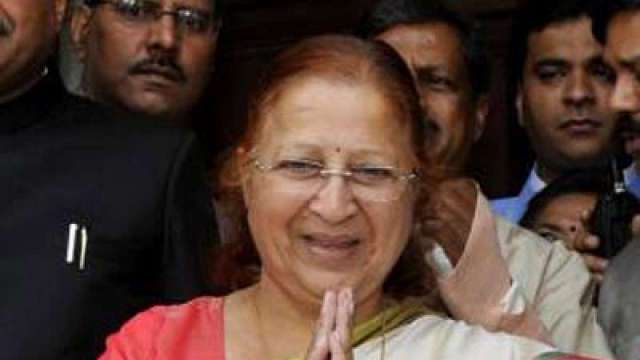 Members of the Telugu Desam Party staged a dharna in the chamber of the Lok Sabha speaker Sumitra Mahajan. However, Mahajan was not present at the time, ANI reported.
In the pictures that have gone viral, one MP is even seen sleeping on the floor of the chamber.
TDP MPs stage a 'dharna' in Lok Sabha speaker's chambers. Speaker Sumitra Mahajan is not present in the chamber. #SpecialStatus #AndhraPradesh pic.twitter.com/Ewgvi3KifS

— ANI (@ANI) April 6, 2018
The move comes minutes after 5 Lok Sabha MPs from the YS Rajasekhar Reddy Congress Party tendered their resignations to Mahajan.
The TDP MPs have created ruckus outside Parliament demanding special status for Andhra Pradesh. The party pulled out of the NDA on March 16.
The party will also move a no-confidence motion against the Modi government over the injustice meted out to the state, an official communique said.
Earlier, members of YSR Congress said they are outraged as their notices for no confidence motion against the NDA government could not be taken up for discussion in the House due to continuous disruptions.
The YSR Congress MPs had given notices for no confidence motion against the government for its failure to …read more
You may also like...