Check out Ryan Gosling as Neil Armstrong in brand new trailer for 'First Man'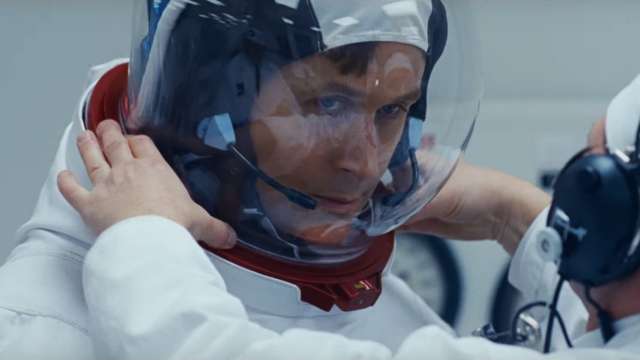 Universal Studios released the first ever trailer for Neil Armstrong's biopic First Man on Saturday. Ryan Gosling and his La La Land director Damien Chazelle reunited to adapt the movie based on James Hansen's book First Man: A Life of Neil A. Armstrong.
The trailer begins with Armstrong (Ryan Gosling) entertaining the idea of becoming the first man to land on the moon. But it will not be a smooth ride. What follows is Armstrong's journey of mastering the never-done-before tasks set by NASA to get to the ultimate destination.
In this journey takes a toll on his relationship with wife Janet (played by Claire Foy of The Crown), answering all the naysayers shakes his confidence a bit. Tension rises. But in the last few seconds of the 2.35-minute-long trailer, the calm breathing in space relaxes the viewers. We see Armstrong getting off the space capsule to earn the title of 'First Man on the Moon.'
Watch the trailer
Armstrong was a World War II vet who later became a test pilot. The movie is expected to explore the sacrifices and the cost – on Armstrong and on the nation – of one of the most dangerous …read more
You may also like...