Is Shah Rukh Khan the leading man of Karan Johar's next directorial venture?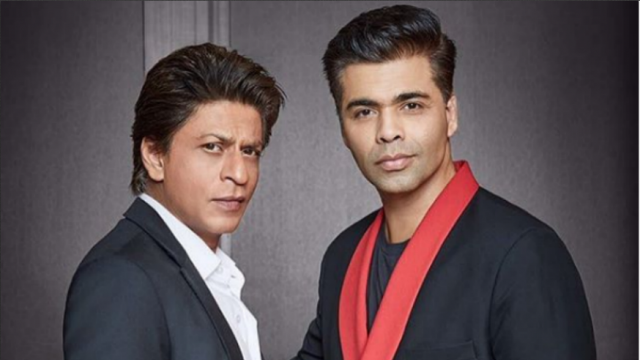 Karan Johar has not visited the director's chair since 2016's Ae Dil Hai Mushkil starring Ranbir Kapoor, Anushka Sharma, Aishwarya Rai Bachchan, and Fawad Khan. A shared project like Netflix's Lust Stories is not a feature film. He is keen on getting behind the wheel and is entertaining the idea of another collaboration with none other than Shah Rukh Khan.
In an interview with Hindustan Times, KJo said that he may have produced Student of the Year and Dear Zindagi with the star, he wants to work with King Khan in 'full-fledged manner.' The multi-talented film-maker considers SRK and Aditya Chopra's families as his extended families and said that they will be in 'every part and beat' of his life.
Does this mean Shah Rukh Khan will be the lead of his next film?
"Well, now that I am back from my birthday break, I will take all those decisions but I know one thing. Shah Rukh has been one of my best experiences in cinema ever and it's something that I can't wait to repeat," Johar told the daily.
20 years ago, Karan Johar debuted as a director with Shah Rukh Khan as his leading man …read more
You may also like...