PM Modi arrives in China for annual SCO Summit; to hold private talks with Xi Jinping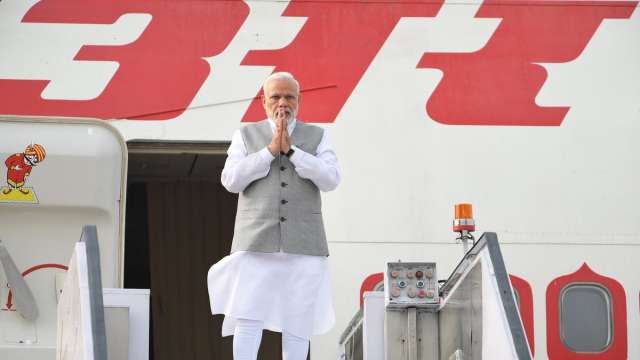 Prime Minister Narendra Modi arrived in China on Saturday for a two-day visit primarily to attend the annual summit of Shanghai Cooperation Organisation (SCO) which is likely to deliberate on several pressing global issues including future of Iran nuclear deal, the impact of US sanctions on Russia and situation in the Indo-Pacific region.
It is Modi's second visit to China in little over five weeks. He was in the Chinese city of Wuhan on April 27 and 28 to attend an informal summit with President Xi Jinping.
Diplomats said the summit is also likely to explore ways to deepen cooperation among the SCO member countries in dealing with threats of terrorism, extremism, and radicalisation besides delving into issues relating to trade, investment, and connectivity.
It is for the first time the Indian prime minister will be attending the SCO summit after India along with Pakistan became a full-fledged members of the grouping, jointly dominated by China and Russia, which has been increasingly seen as a counter to NATO.
The SCO currently has eight member countries which represents around 42 per cent of the world's population and 20 per cent of the global GDP.
Besides Modi, other leaders attending the summit in this picturesque coastal city …read more
You may also like...