I still feel like Alice in Wonderland: Amyra Dastur on working in film industry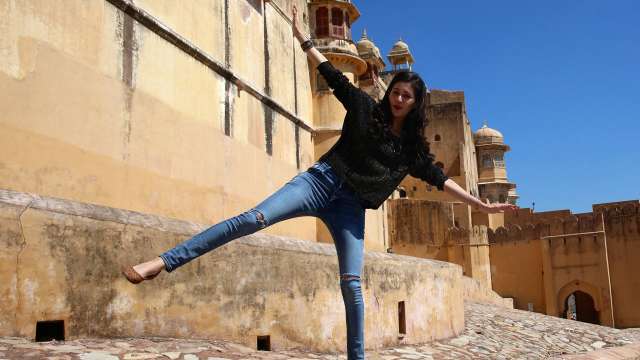 Petite, down-to-earth, and quite the girl-next-door, Amyra Dastur isn't a regular star kid. Coming from a non-film background, the young actress is slowly and steadily working her way up in the industry. Her list of films may not be your regular Box Office blockbusters, but the line-up of characters she has portrayed is interesting.
In person, she is an unassuming, completely regular woman who loves to indulge in some shopping and enjoy some cheat meals, when she is at a new destination. During her visit to the Pink City for a magazine photo-shoot — she was staying at a resort on the city's outskirts over the past few days — Amyra didn't miss a chance to gorge on local cafe food, Rajasthani specialities, or to explore the narrow lanes of the Walled City. The icing on the cake turned out to be the rain, which brought the mercury down a bit, creating the perfect air on Saturday to explore the city's historic Amber Fort.
The actress, who earlier shot for the Hollywood project Kung Fu Yoga with Jackie Chan in Jaipur, shared that she has visited the city many times. "This time, I plan to visit the forts, …read more
You may also like...