NITI Aayog reconstituted, Smriti Irani dropped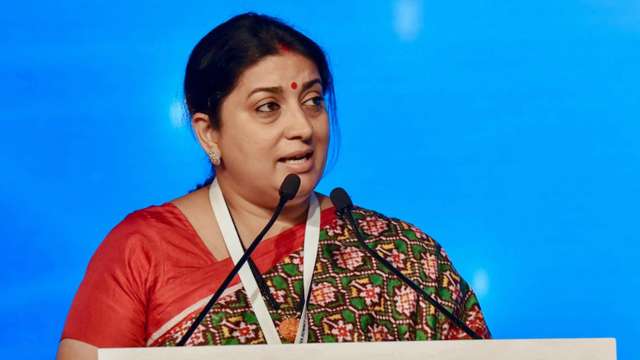 Less than a month after Smriti Irani was shunted out of the prestigious I&B Ministry, Smriti Irani has been now dropped from the special invitee list of country's premier policy-making body Niti Aayoog.
In an official communique, dated 7th June, it is noted that Smriti Irani is no longer part of the list of invitees. The list was made after approval from PM Narendra Modi. According to reports, HRD Minister Prakash Javadekar has replaced Smriti Irani in the list of special invitees. Also included as ex-officio member is MoS for Planning, senior BJP leader Rao Inderjit Singh.
The next meeting of Niti Aayog will be held on June 17th, which will be chaired by PM Modi. After a series of controversies including that about awarding Padma awards, Smriti Irani was stripped off the high-profile I&B Ministry on May 15th. She retains the relatively low-profile Textile Ministry. Rajyavardhan Singh Rathore who has impressed one and all as Sports Minister was also made the I&B Minister by PM Narendra Modi. Smriti Irani was part of Niti since her HRD Ministry days. But her run as a special invitee to the policy body has finally come to an end.
You may also like...