Watch: 'Kar Har Maidaan Fateh' from 'Sanju' is soulful song about courage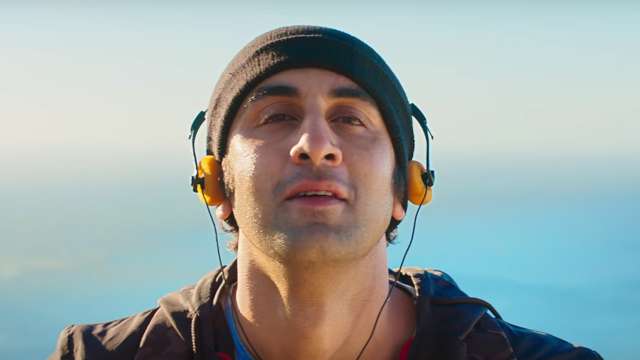 The second song from Ranbir Kapoor starrer Sanjay Dutt biopic Sanju was released on Sunday. The song chronicling Sanjay Dutt's struggle with substance abuse and his journey to overcome it is titled Kar Har Maidaan Fateh.
Composed by Vikram Montrose, the song features the towering vocals of Sukhwinder Singh and Shreya Ghoshal. Strong notes on guitar in the background give a charged up feeling to the listeners.
Lyrics by Shekhar Astitwa go like this –
Ghayal Parinda Hai Tu
Dikh La De Zida Hai Tu
Baki Hai Tuzme Hausala
Tere Junoon Ke Aage
Ambar Panahe Mange
Karta Hai Tu Jo Faisala
The video shows Sanju begging his father Sunil Dutt (Paresh Raval) to save him from himself because he wants to live. Sanju's mother Nargis (Manisha Koirala) becomes his support system to come out a winner after this downfall. We see Sanju go cold turkey to quit drugs, beg on the streets to survive, at the premiere of his first movie Rocky, later winning awards for Munnabhai movies, face more personal struggle.
Rest of the video offers new footage from the upcoming film directed by Rajkumar Hirani.
Watch the video
Apart from the aforementioned cast, the movie also features Sonam Kapoor, Anushka Sharma, Dia …read more
You may also like...