Money in Swiss banks: India moves 15 places up to 73rd spot, UK remains on top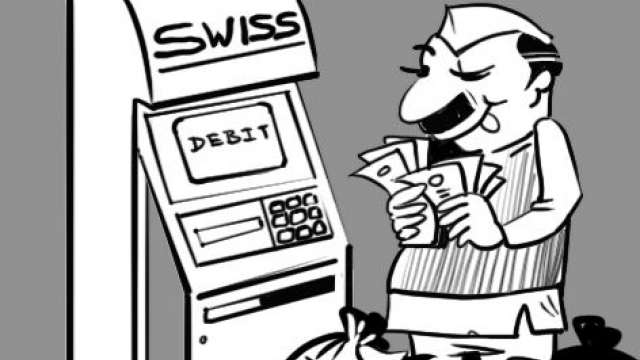 India has moved up to 73rd place in terms of money parked by its citizens and companies with Swiss banks, while the UK remains on the top.
India had slipped to 88th place with a 44% plunge in such funds during 2016, but the latest data from the Swiss National Bank (SNB) shows an increase of over 50% during 2017 to CHF 1.01 billion (about Rs 7,000 crore). Pakistan is now placed one place higher than India at 72nd position, down one slot, after 21% dips in funds from that country in Swiss banks during 2017.
The funds, described by SNB as 'liabilities' of Swiss banks or 'amounts due to' their clients, are official figures disclosed by Swiss authorities and do not indicate to the exact quantum of the much-debated alleged black money held in famed safe havens of Switzerland. The official figures, disclosed annually by Switzerland's central bank, also do not include the money that Indians, NRIs or others might have in Swiss banks in the names of entities from different countries.
It has been often alleged that Indians and other nationals seeking to stash their illicit wealth abroad use multiple layers of various jurisdictions, including tax havens, to …read more
You may also like...