Amarnath yatra is hostage to weather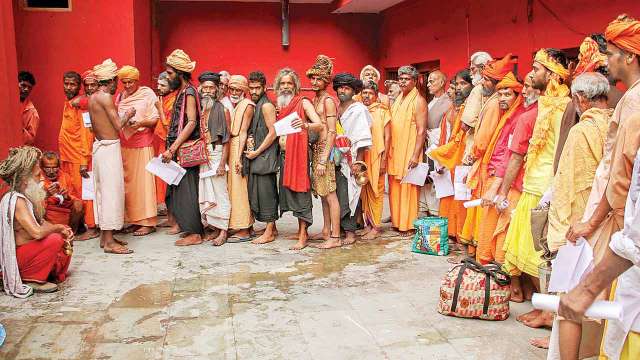 Persistent rains and 'shooting stones' — rolling down the hillsides — have prompted the authorities to suspend the Amaranth Yatra as a precautionary measure.
An official spokesman said that the yatra — from both Baltal and Pahalgam routes — remained suspended because of landslides, shooting stones and continuous rains along the yatra route. "However, limited helicopter services functioned from both routes," he said.
The suspension of the yatra comes against the backdrop of a tragedy on Tuesday. Police said three people were killed while four others were injured after heavy rains triggered a massive landslide on the shrine route. They added that two other people died due to cardiac arrests.
"The yatra could not be started. I just checked the track. It has been cleared. However, shooting stones are still rolling down. Plus rainfall is also continuing," said Dr Piyush Singla, deputy commissioner of Ganderbal district. Official figures reveal that since the start of the yatra on June 28, around 60,752 yatris had visited the Shivling at the Holy Cave.
The Amarnath cave is accessible from two routes in Kashmir Valley. The 46-km Pahalgam trek is an ancient route covered in five days. The new 14-kilometre Baltal-Holy cave route is now preferred by the …read more
You may also like...