Willing to engage US, but national interest first: Modi government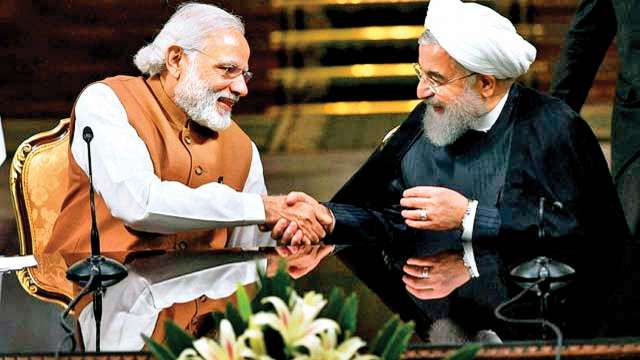 Days after Nikki Haley, the US envoy to the United Nations, asked India to "rethink its relationship with Iran", government sources here said that the Modi government was engaging with the Americans on the issue, but will go by country's own national interest. Admitting that the US was putting pressure on India on the issue of Iran, they said that the government was attempting to make its case with the Americans.
Sources say that the US is expected to engage with several countries within the next month on the Iran issue, including India.
Washington is stepping up pressure on all nations to completely stop buying oil from Iran as part of its plan to reduce Tehran's oil revenue to zero.
"Iran is an important neighbour for us," the sources said. They further added that since India was an oil-dependent economy, the government will have to see if it can find alternative source of oil.
Denying reports that India had agreed to cut down oil imports from Iran, sources said the US so far has expressed willingness to "work with countries that are ready to reduce imports on a case-by-case basis".
The US sanctions against Iran come after President Donald Trump withdrew from a 2015 deal …read more
You may also like...