Gujarat government resolves to take strict measures against mob lynching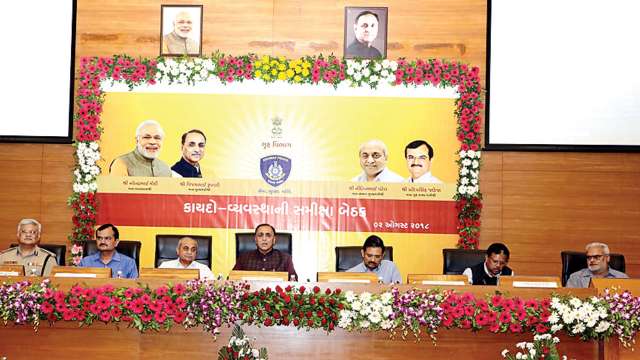 Gujarat Chief Minister Vijay Rupani called for an immediate conference of all the officials of home and police department on Thursday showing concern over incidents like mob lynching. Since the issue has raised national concern, Gujarat government has decided to take strict action against those who indulge in mob lynching incidents. The CM asked all the officials to keep watch on every incident that invokes mob lynching.
Pradipsinh Jadeja, the Minister of State for Home, addressed media persons after the conference. He said, "This state government has resolved to take stringent most actions against those who indulge into mob lynching. We are going to make sure that no such incident occurs in the future by controlling the causes of the same."
"It is necessary to keep a watch on fake messages that get circulated on social media and lead to misunderstandings. The government is also going to recruit more than 5,600 personnel in the state's police force and establish four new cyber police stations to control cyber crimes," Jadeja added.
The Gujarat government is also preparing to purchase equipment to check the veracity of videos being circulated on social media. The state government has been giving special training to cops related to social …read more
You may also like...