Motorola introduces the Moto Z3, but here's why you should buy it in 2019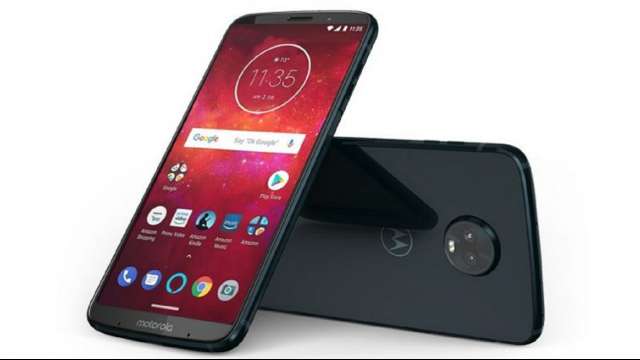 Lenovo-owned Motorola has launched the first 5G-capable smartphone, the Moto Z3. The company has also introduced a snap-on 5G Moto Mod accessory along with the device, which will be released in 2019. At the moment, the smartphone is priced at $460, exclusively on Verizon. There is no information regarding the price of the 5G Moto Mod.
In terms of specifications, the Moto Z3 smartphone features a 6-inch Super AMOLED display with a 2160 x 1080 pixels resolution. It is powered by a Qualcomm Snapdragon 835 processor, paired with 4GB RAM. It includes an internal storage of 64GB as well along with a microSD for expandable sotrage. Running Android 8.1 Oreo, the device comes equipped with a dual camera set up – 12MP primary sensor along with a secondary monochrome camera with dual-LED flash. It also includes an 8MP front-facing camera. Connectivity options include 802.11 b/g/n/ac WiFi, Bluetooth 5.0, NFC, GPS, and USB Type C. A 3000mAh battery completes the package.
On the other hand, the Moto Mod includes 5G chips (rom Qualcomm)and an antenna inside, along with its own 2000mAh battery to help offset any battery drain on the phone itself.
The company recently launched the Moto Z3 Play in India as well. …read more
You may also like...