WWE superstar Kane is mayor of Tennessee county; here's how 'brother' The Undertaker congratulated him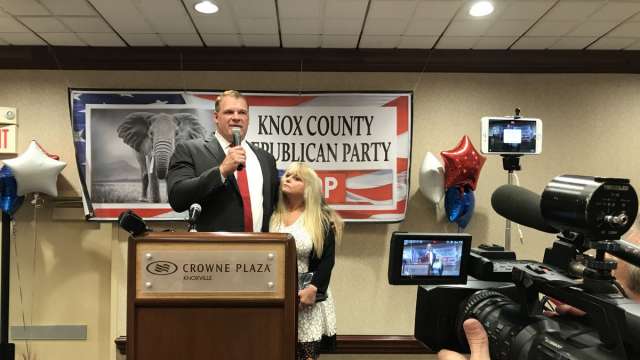 WWE superstar Kane, whose real name is Glenn Jacobs has won the bout for mayor in Tennessee's third largest county.
WWE in a statement said, "According to WATE.com in Knoxville, Kane has been elected Mayor of Knox County, Tenn., tonight, capping a path to office that began over a year ago for the former WWE Champion. Kane came away with a strong political victory following a narrow victory in the primary election two months ago. Congratulations to Kane on his election."
Jacobs, who contested from Knoxville on a Republican ticket, defeated Democrat Linda Haney by a large margin.
The Knoxville News Sentinel reports Jacobs claimed victory at his watch party, saying his decision to seek the mayor's job was met at first with "pretty resounding laughter" from some politicians.
Jacobs won a close primary in May. Results of the primary were delayed when the county's election reporting website crashed after a concerted cyber attack that experts deemed "malicious", the Associate Press reported.
Funnily the media had a lot of fun tweeting about their interview with Jacobs after his win. Jacobs who is 7 feet tall was easily the biggest man in the room, and a number of reporters joked on how they needed to either …read more
You may also like...