Coast Guard on high alert over weather warning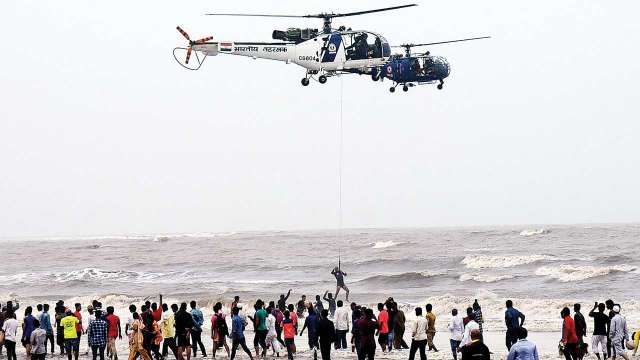 Following a warning by the India Meteorological Department (IMD) regarding the formation of a deep depression in the South East Arabian Sea early this week, the Indian Coast Guard (ICG) formations have been put on high alert and in a state of high preparedness.
The deep depression, expected to turn into a severe cyclonic storm, over the Arabian Sea is likely to bring rainfall to Tamil Nadu, Kerala, Puducherry and the Lakshadweep archipelago during next 24 hours, the India Meteorological Department said on Sunday. According to a spokesman of ICG, its Dornier aircrafts and ships have been deployed off Kerala and the south Tamil Nadu seas to broadcast warnings on VHF and advise fishermen at sea to return to the harbour.
He said the weather warnings are also being circulated to fisheries authorities, fishermen associations and local authorities. "A high-level meeting was conducted at Kochi and Lakshadweep with district and Union Territory Administration to assess preparedness and meet any cyclone related contingency. Specific disaster contingency and preparedness meetings were held all the Lakshadweep and Minicoy islands," the Coast Guard said. The sea condition would be "rough to very rough" during next 12 hours. Also, an international safety net was activated in the …read more
You may also like...