Nearly 4.7 lakh apply for Sub-Inspector exam, 45% appear across Rajasthan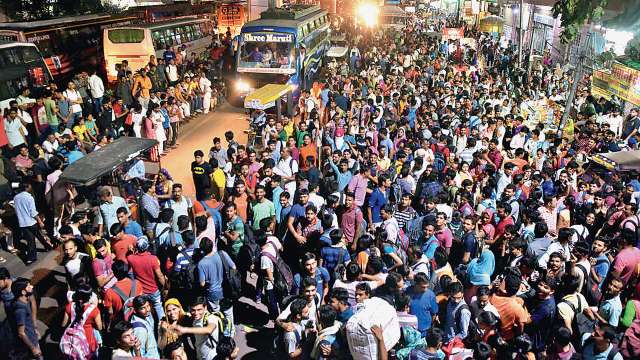 On Sunday, the Rajasthan Public Service Commissioner (RPSC) organised the police Sub-Inspector (SI) examination across the state for which nearly 4,70,000 individuals applied. However, the turnout for the examination was less than two lakh. Keeping in mind the recent incidents of cheating in constable recruitment examination and the involvement of various cheating gangs in the same, the police had made elaborate efforts to negate any such occurrence. The examination was conducted without any major trouble, however, small issues were reported at a couple of places.
The RPSC had issued recruitment for 721 SI in the Rajasthan Police recently and it had received a whopping 4,69,730 applications. The examination was conducted on Sunday and a little under two lakh individuals appeared for the same in examination centers across the state, taking the turnout percentage to 45.
The first exam was scheduled at 10 AM, however, the applicants were asked to reach their respective examination centers two hours prior to the examination time and thus applicants started reaching from 8 AM onwards. 1366 examination centers had been created across the state and efforts were made by the RPSC to negate any cheating activity using electronic devices. Invigilators, security staff and even police officials scanned …read more
You may also like...