Nigerian President Buhari to run for second term with party endorsement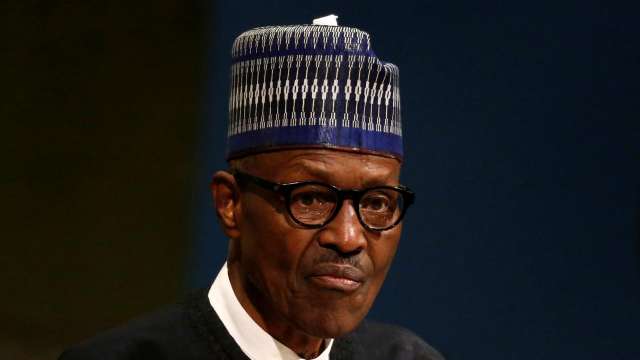 Nigerian President Muhammadu Buhari will run for a second term in polls scheduled for February 2019 after his party announced his candidacy, as the opposition votes to select his election challenger.
As the sole contender for the ruling All Progressives Congress (APC) party, Buhari's confirmation Saturday by some 7,000 delegates gathered in the capital Abuja was a mere formality.
Next year's presidential race appears to have tightened in recent months with the APC hit by a wave of defections over the leadership style of the 75-year-old former military ruler.
The party led by Buhari, who is seen as an anti-corruption crusader in graft-tainted Nigeria, swept to power in 2015 with the first opposition victory at the ballot box in the country's history.
All eyes are now on the dozen candidates vying to be nominated to challenge him from the opposition Peoples Democratic Party (PDP), the former ruling party.
Officials said at least 4,000 delegates from the 36 states and the capital Abuja were expected to vote at the PDP primaries in the oil hub of Port Harcourt, in the heartland of the Niger delta, in an event due to extend to Sunday.
Voting started late at around 9:15 pm local time (2015 GMT) after voter accreditation.
Barring …read more
You may also like...