Turkish authorities believe absconding Saudi journalist Khashoggi was killed in consulate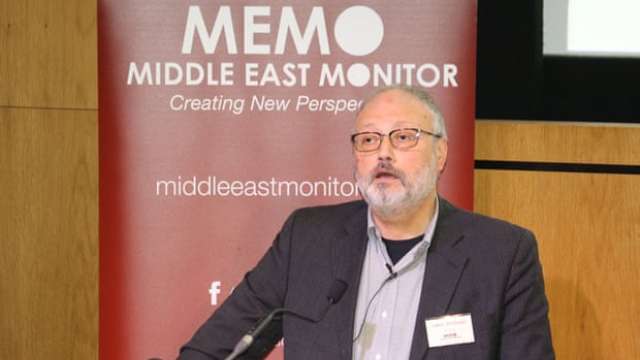 Turkish authorities believe that prominent Saudi journalist Jamal Khashoggi, who disappeared four days ago after entering Saudi Arabia's consulate in Istanbul, was killed inside the consulate, two Turkish sources said on Saturday.
"The initial assessment of the Turkish police is that Mr. Khashoggi has been killed at the consulate of Saudi Arabia in Istanbul. We believe that the murder was premeditated and the body was subsequently moved out of the consulate," one of the two Turkish officials told Reuters.
The Turkish sources did not say how they believed the killing was carried out.
A Saudi source at the consulate denied that Khashoggi had been killed at the mission and said in a statement that the accusations were baseless.
The Saudi source said that a security team including Saudi investigators had arrived in Istanbul on Saturday to take part in the investigation into Khashoggi's disappearance.
Saudi Arabia's consul-general told Reuters earlier on Saturday that his country was helping search for Khashoggi, and dismissed talk of his possible abduction.
Khashoggi, who has lived in self-imposed exile in Washington for the past year fearing retribution for his criticism of Saudi policies, entered the consulate on Tuesday to secure documents for his forthcoming marriage, according to his fiancee, who waited …read more
You may also like...