Will not dump Vasundhara Raje govt's schemes if voted to power: Ashok Gehlot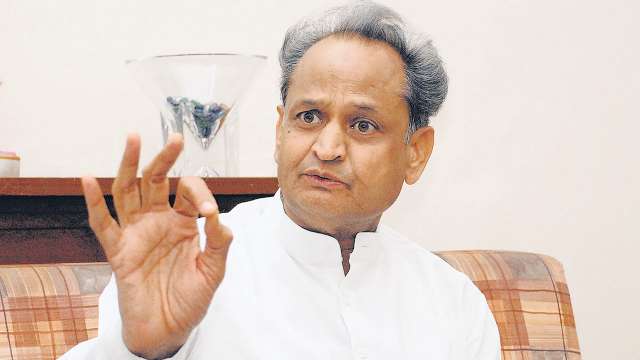 AICC general secretary and former chief minister Ashok Gehlot said on Sunday that the Congress will continue with the schemes initiated by the Vasundhara Raje-led government rather than bringing them to an end, if it is voted to power in Rajasthan.
Gehlot said his party will focus on the development done during its previous rules in the poll-bound state and highlight the failure of the present state government during its campaigning.
In the past decade the Congress and BJP ruled the state alternatively and accused each other of dumping their populist schemes. In 2008 when Congress came into the power and Gehlot became the CM, he did not show interests in carrying forward the Bhamashah Scheme which was an initiative of Raje's first stint as the CM between 2003-08. Also, Resurgent Rajasthan, another of Raje's brain child which was meant to draw investment in the state, was overlooked by Gehlot. Similarly, when Raje became the CM for the second time, she overlooked Gehlot's pet projects like the Jaipur Metro and Barmer Refinery. The second phase of metro from Sitapura to Ambabari is still on stand by and there is no progress. Though Raje gave a green signal to the refinery project …read more
You may also like...