As migrants from UP, Bihar flee Gujarat, Sanjay Nirupam reminds PM Modi about Varanasi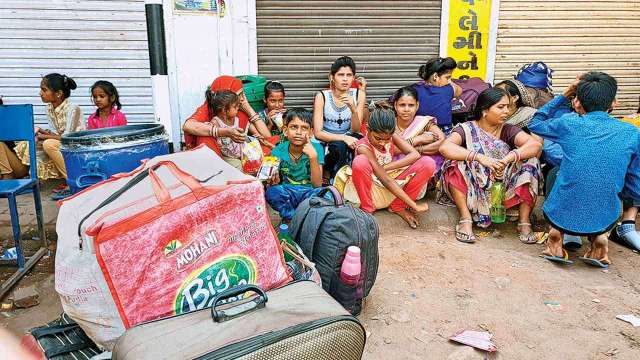 Amid reports of mass exodus of migrant workers from Gujarat, senior Congress leader Sanjay Nirupam took a dig at Prime Minister Narendra Modi.
The migrants are largely from Uttar Pradesh, Bihar and Madhya Pradesh. The backlash started after a gruesome rape of a 14-month-old baby in Gujarat's Sabarkantha district. The initial police probe revealed that the toddler was allegedly raped by a 20-year-old youth from Bihar at a ceramic factory near Himmatnagar. Following the rape incident, many incidents of attacks on migrants were reported.
So far 342 people have been detained in 42 cases of attacks across the state.
The exodus took a political turn when Nirupam connected it with the Prime Minister. 'If people from the North are going to be harassed in Prime Minister's home state, then remember that one day the Prime Minister himself has to go to Varanasi,' Nirupam said during a rally in Nagpur.
The migrants, who are mainly street food sellers or labourers or factory workers, are under major threat and are forced to leave the state, a passer-by who saw buses being loaded told DNA.
Most of the migrants who are fleeing are either engaged in the street food business or work in factories. The panipuri, …read more
You may also like...