On Aishwarya Rai Bachchan's 45th Birthday, we answer 10 most Googled questions on the beauty queen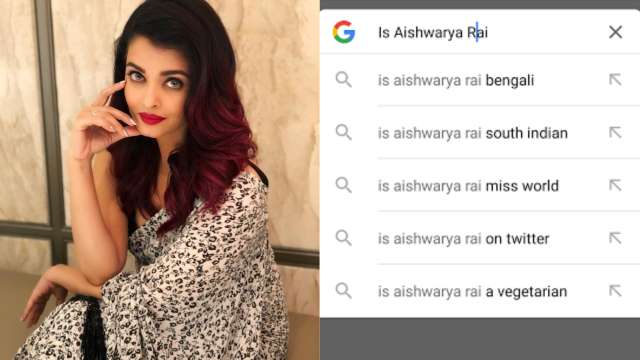 Aishwarya Rai Bachchan, who celebrates her birthday on November 1, is the brightest star in the Bollywood galaxy. The actress has won several accolades for her contribution to Indian cinema. A regular at Cannes Film Festival, Aish proved her detractors wrong by bagging important roles in popular Hollywood films. Today she is a wife and a mother of one. And, that aspect of her life has only added to her popularity.
While there's hardly anything about the female superstar's life that's hidden from public knowledge, there are still several things that people have curiousity for.
On her 45th birthday, we answer 10 most Googled questions on Aishwarya Rai Bachchan –
1. Is Aishwarya Rai South Indian?
Thanks to her impeccable performances in films like 'Iruvar' (1997), 'Devdas' (2002), 'Chokher Bali' (2003) and 'Raincoat' (2004), many believe that Aishwarya is Bengali. But in reality she is a South Indian. Aishwarya Rai was born into a Tulu-speaking family in Mangalore, Karnataka on November 1, 1973. Her father, Krishnaraj, was an Army biologist, while her mother, Brinda, is a homemaker. She has one elder brother, Aditya Rai, who is an engineer in the merchant navy.
2. How old was Aishwarya …read more
You may also like...