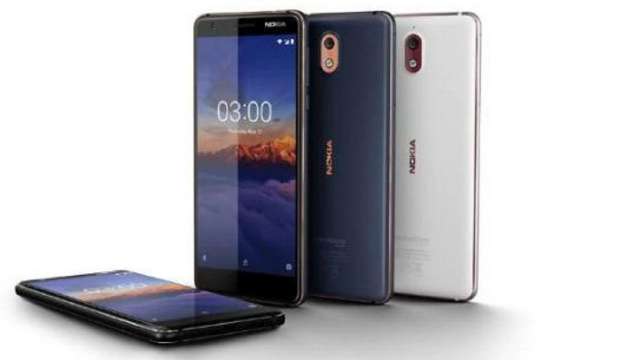 HMD Global has launched the cheapest Android One smartphone in India, dubbed the Nokia 3.1. The device is priced at Rs 10,499 for the 2GB RAM, 16GB storage variant in the country. It will be available in Blue/Copper, Black/Chrome and White/ Iron colour variants, starting July 21.
In terms of specifications, the device features a 5.2-inch HD+ display with a 720×1440 pixels resolution. It is powered by a 1.5GHz octa-core MediaTek MT6750N chipset, paired with 2GB RAM. It will include an internal storage of 16GB, which can be further expanded up to 128GB via microSD card.
It comes equipped with a 13MP rear camera with f/2.0 and an LED flash along with an 8MP front-facing camera. Connectivity features include 4G LTE, Wi-Fi 802.11ac, Bluetooth v5.0, GPS/ A-GPS, GLONASS and microUSB. A 2,990mAh battery completes the package.
Recently, HMD Global launched the Nokia 5 in China. The Nokia 5 includes a 5.86-inch display with an aspect ratio of 19:9 and offers 84 percent screen-to-body ratio. The phone is powered by an octa-core 2.0GHz Helio P60 chipset and will be available in two RAM options – 3GB/4GB RAM. It will be available in two storage variants – 32GB and 64GB and will include expandable storage …read more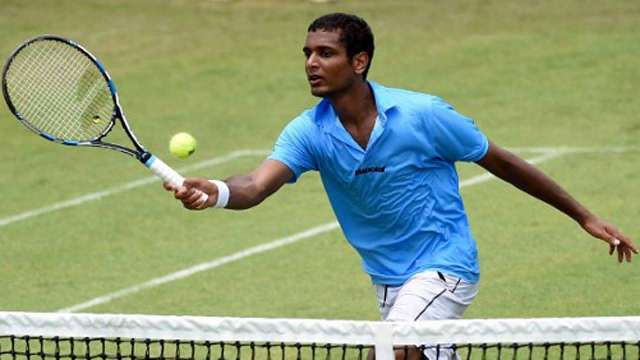 Ramkumar Ramanathan notched up a straight set win over Canada's Vasek Pospisil to reach his first ever ATP semi-finals but veteran Leander Paes bowed out after losing his doubles quarterfinal at the Hall of Fame Open grasscourt tournament in Newport.
The 23-year-old from Chennai took one hour and 18 minutes to get across Pospisil 7-5, 6-2 in the quarterfinals yesterday. The 161-ranked Indian will meet American Tim Smyczek in the last four of the tournament. Ramanathan, who had stunned world No. 8 Dominic Thiem at the Antalya Open last year, sent down five aces and converted the three break points that came his way. Paes, who is playing his first match since creating the Davis Cup world record in February for most number of wins in doubles, and his American partner Jamie Cerretani suffered a 3-6 6-7 (3) loss to giant-killers Jeevan Nedunchezhiyan and Austin Crajicek in the doubles quarterfinals.
Jeevan and Austin, who had toppled top seeds Nicholas Monroe and John-Patrick Smith in the first round, will face fourth seeds Spain's Marcelo Arevalo and Mexico's Miguel Angel Reyes-Varela in the semifinals. In-form Divij Sharan and his partner Jackson Withrow, seeded second, defeated Australia's Matthew Ebden and Ukraine's Sergiy Stakhovsky 7-6 (4) …read more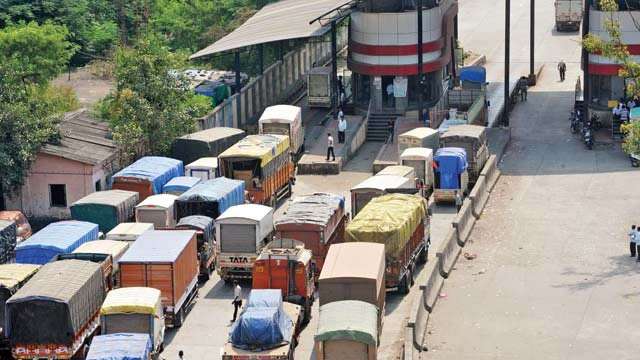 Supply of essential commodities, industrial and consumers goods to Mumbai and rest of Maharashtra are expected to hit as the nationwide indefinite strike called by the All India Transport Congress (AITC) began since 6 am on Friday.
Nearly 16 commercial vehicles from Maharashtra are off the road of which daily movement of 60,000 vehicles in and outside Mumbai is reportedly impacted. Already, private school bus contractors, a section of water tanker suppliers and private tourist buses have also joined the strike.
Mumbaikars, who received a major respite after milk farmers ended their protest late on Thursday, will have to be equipped to deal with the situation arising out of an indefinite strike by transport unions.
Transport unions across the country have resorted to indefinite strike over a slew of demands, including slashing diesel prices and highway tolls. The nationwide daily loss due to truckers strike is estimated at Rs 4,000 crore.
AITC core committee chairman Bal Malkit Singh told DNA," Strike is total. Nearly 93 lakh commercial vehicles across the country of which 16 lakh from Maharashtra and 60,000 vehicles entering and exiting Mumbai are participating in the strike. As a precautionary step, some vehicle operators have parked vehicles at the parking lot or …read more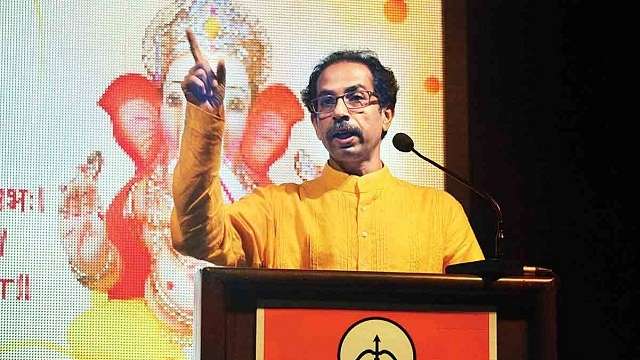 Shiv Sena president Uddhav Thackeray issued a fresh diktat asking all 18 MPs to abstain from voting during the no-confidence motion. All party MPs are instead asked to sit in the party office in Parliament, not to sign attendance muster and enter the Lok Sabha during debate on the opposition sponsored no confidence motion
A veteran Shiv Sena MP, who is in party's office in Parliament, told DNA," The party has decided to abstain from voting. All MPs are currently gathered at the party office. MPs have been asked not to be present in the Lok Sabha till the high command take a decision.
Another MP said BJP should not take Shiv Sena for a ride as it is one of the key NDA allies. "Party president Uddhav Thackeray has not received any call from BJP's top leadership," he informed.
As reported by DNA, Shiv Sena withdrew its earlier whip issued on July 18 asking all MPs to support government and issued a fresh one yesterday to be present in the Parliament but wait for further directive from the party high command.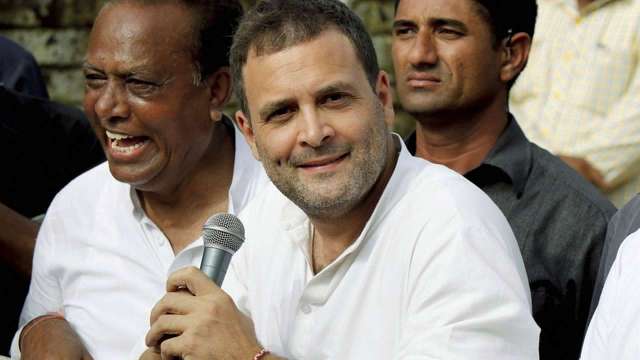 #BhookampAaneWalaHai is currently the top trend on Twitter. If you think scientists have found a way to predict earthquakes, you are mistaken. It is a political hashtag used by a lot of Twitter users including BJP leaders to mock Rahul Gandhi ahead of the no-confidence motion debate on Lok Sabha. This is a callback to Rahul Gandhi's own statement in 2016, when he said, "If they allow me to speak in Parliament, you will see what, an earthquake will come". That was in context of demonetization.
Then in April this year, Rahul Gandhi challenged PM Modi to a debate. He was quoted by ANI as saying, " 15 minute de dein , khare nahin ho payenge Lok Sabha mein". (PM Modi won't be able to stand, if 15 minutes are given to me).
Now, Rahul Gandhi is getting his chance. He and Mallikarjun Kharge will get an opportunity to corner the government on the LS floor during the debate. However, Congress has been only given 38 minutes in a 7 hour debate. PM Modi will be speaking last and answer all the allegations levelled by the opposition.
Before that senior BJP leaders including Ram Madhav and Giriraj Singh reminded Rahul Gandhi …read more
As Netflix readies its next onslaught of original TV shows and movies, we finally have a premiere date for another season of Marvel action. Iron Fist season two dropped a Comic-Con adjacent teaser trailer to announce that, following Luke Cage season… …read more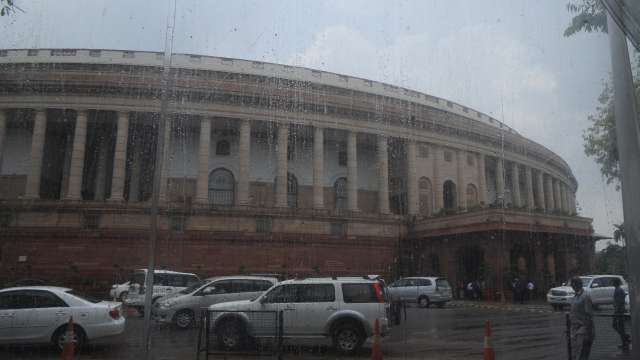 In the last four years, the opposition has virtually been bulldozed in the Lok Sabha owing to the overwhelming majority enjoyed by the Narendra Modi government. But the 16-th Lok Sabha is all set to witness its most intense showdown as the House gets ready to debate TDP sponsored no-confidence motion against the Modi government.
While the result is virtually a foregone conclusion, the opposition will try to use the debate to gain brownie points against the Modi government. Rahul Gandhi will be the main speaker for Congress and PM Modi will be replying to all queries at the end. Expect lot of fireworks, oratorical flourishes, rhetorics and occasional boring monologues during the debate. DNA will be giving you updates of all the big developments during the no-confidence motion.
Prime Minister Narendra Modi today called for a disruption-free and constructive debate in the House."Today is an important day in our Parliamentary democracy. I am sure my fellow MP colleagues will rise to the occasion and ensure a constructive, comprehensive & disruption free debate," he tweeted"India will be watching us closely," said PM Modi.
10:11 IST
Friday, 20 July 2018
The debate will start from 11 AM.
Article Type: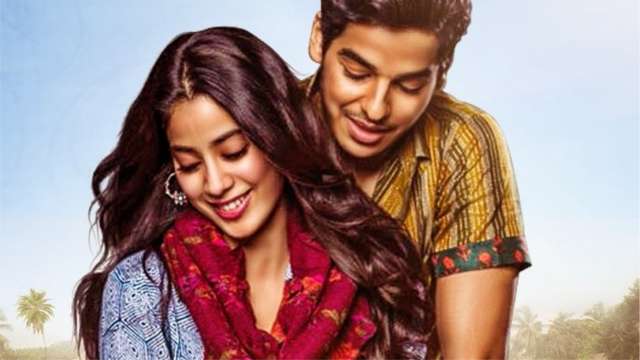 Film: Dhadak (Romantic drama)
Cast: Janhvi Kapoor, Ishaan Khatter, Ashutosh Rana
Direction: Shashank Khaitan
Duration: 2 hours, 17 minutes
Language: Hindi (U/A)
Critic's Rating: 4/5
Story: 'Dhadak' is an adaptation of the mammoth Marathi hit, 'Sairat' (2016). Obviously, the plot line is similar. However, this one is based in exquisite Udaipur and has a rich texture and feel. Wealthy girl Parthavi (Janhvi Kapoor) loves poor boy, Madhukar (Ishaan Khatter).
They not only have diametrically opposite natures — she is cocky, while he's unsure — but what makes matters worse is that they are also from different castes.
Review: Director Shashank Khaitan knows India's heartland. His previous two outings — 'Humpty Sharma Ki Dulhania' (2014) and 'Badrinath Ki Dulhania' (2017) — that had the desi mitti ki khushboo (smell of real India) and of course, a little sauciness, were super-successes. While one must remember that the Dulhania series also had the magical jodi of Varun Dhawan and Alia Bhatt, one cannot take it away from Shashank.
Here, he cleverly borrows the template of his previous movie outings. The first half is breezy, with situations that amply allow for small-town humour and sentiments. And, then you have the magnetic attraction between Ishaan and Janhvi that …read more
The original run of Star Wars: The Clone Wars ended after five seasons and a bundle of "Lost Missions" episodes on Netflix, but now the CGI series is coming back. Today at Comic-Con supervising director Dave Filoni made a surprise announcement that a… …read more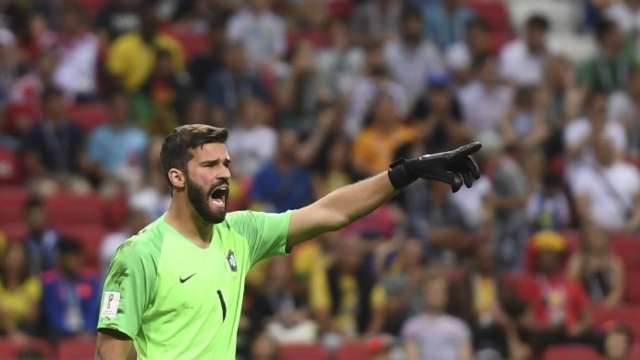 Liverpool signed Brazil international Alisson from AS Roma on Thursday, smashing the world record for a goalkeeper in a deal worth up to 72.5 million euros ($84 million).
The Serie A side confirmed in a statement the fee that Liverpool had agreed to pay for the 25-year-old, which eclipses the previous record of 53 million euros paid by Juventus for Gianluigi Buffon in 2001. "I'm really happy, it's a dream come true to wear such a prestigious shirt for a club of this size that is used to always winning," said Alisson.
"In terms of my life and my career, it's a huge step for me being part of this club and this family." Liverpool manager Juergen Klopp said the opportunity to sign "one of the world's best goalkeepers" was too good to turn down.
"At one point in the last few weeks it came up, the opportunity to sign one of the world's best goalkeepers – then it's not a long thought, to be honest, it's only that you need to have a little talk with the owners! They were quite excited, so we did it.
"I think it's something we have to do. He has nothing to do with the price, we …read more