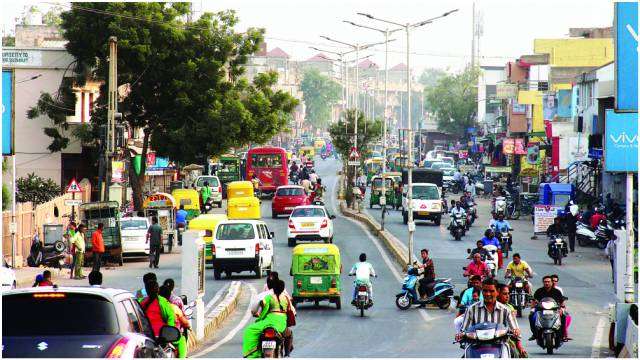 Vatva (43) constituency came into existence after delimitation in 2008. Since then, it has seen just one election to the Gujarat Legislative Assembly in 2012. It has one of the state's largest industrial estates and the voters here are mostly workers, farmers and small-time businessmen.
Just as you enter Vatva, the four-lane road converts into a narrow, two-lane one, something that hurts residents the most. Their demands are pretty basic — roads, sewage, cleanliness, affordable education and medical services.
One typical complaint is that power (electricity) is very costly and bills have risen disproportionately. "We have basic electrical equipments like fans and tubelights but we get bills of Rs 1,600 for two months," said a homemaker in a Muslim dominated locality. Muslims make for one of the largest voting segments but they complain that their names don't feature in the voters' list at the time of casting votes. "Voting is just a setting. Entire societies find no mention in the list. What is the point in mentioning our problems?" said a Muslim resident unwilling to divulge his identity. He complains that Muslim areas are neglected in terms of basic civic amenities.
This sentiment is echoed in Thakor-dominated localities, who are loyal to the …read more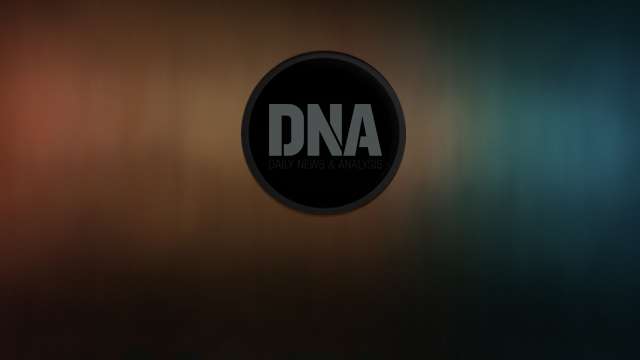 A hawk fitted with a small "device" was spotted and captured near Sriganganagar town. This has sent shock ripples across the area. The device attached to the bird appears to be some sort of a transmitter. The authorities are planning to conduct an X-ray of it to ensure if any more smaller devices have been implanted into it.
The hawk was spotted and captured in village 1V near Sriganganagar town when farmers working in the fields saw the hawk preying on a smaller bird. "The farmers noticed a shiny object attached to the bird. The Kesrisinghpura police was immediately informed," said Ved Prakash lakhotiya, Station House Officer, Kesrisinghpura police station.
Meanwhile, the information was shared with senior officials anmd other security agencies.
"The device was removed and sent for investigation. An FSL investigation will reveal if any spying activities were being carried out. There are falconry games organised on the other side of border in which the hawk that goes farthest wins. There is a possibility of the device being used to keep track of the bird. However, an FSL report would clearly reveal nature of the device" the SHO informed.
The bird was handed over to the Forest Department at Sriganganagar. There are …read more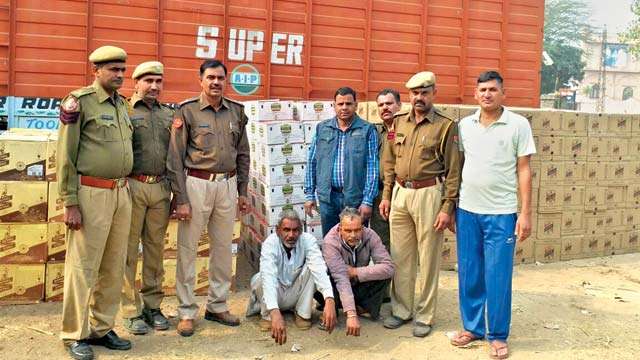 In two separate incidents, alert cops seized two consignments of liquor which were reportedly being peddled to Gujarat ahead of the elections.
The net worth of the consignments was pegged around Rs 1 crore. Three persons have been arrested. The first consignment was confiscated by Harmara police while the second was seized by Chomu police.
"Keeping in mind the upcoming state Assembly elections in Gujarat, vigilance had been increased against liquor peddlers. A special team had also been formed which was tasked with checking various trucks passing through the Daulatpura checkpost area. On Sunday, we received a tip off about a truck passing through the area. Based on that, we seized a truck (HR 55 P 2838) and the driver was detained for questioning regarding the contents of the consignment. The driver tried to mislead the cops by saying that he was ferrying electronic items from Delhi to Bhiwandi. The officers on duty doubted his version and carried out a raid. the cops found 1,135 cartons of Haryana made Liquor. The truck driver Sube Singh Jangid (46) and helper Mahaveer Singh (55) were later arrested. The consignment worth was pegged at Rs 60 lakh," said Ashok Gupta, DCP West.
During questioning, the truck …read more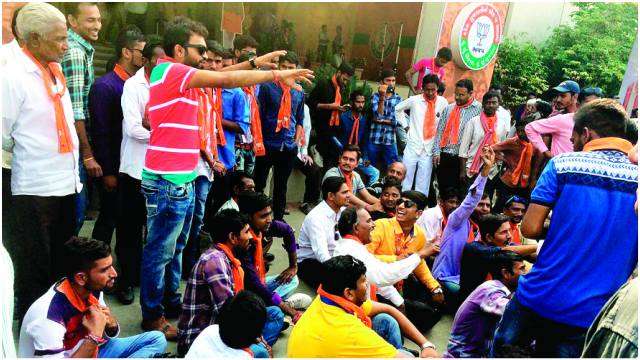 Thousands of BJP workers gathered at the party headquarters Shri Kamalam here during the weekend, raising slogans against party leaders and high command.
For a party known for its internal discipline, this is probably the first time in the history of its 22 years in Gujarat that the BJP was facing this level of open rebellion within party ranks. Similar show of protest are played out across the state, be it Saurashtra-Kutch, north, central or south Gujarat, ever since the party announced candidates for 106 constituencies last week. Members have expressed dissatisfaction over 40 names.
A senior leader of the party said, "Such open show of rebellion was not in the BJP's culture. It was more of a Congress party characteristic. This is a serious concern for the party high command. The BJP is also going against the flow as many communities are on the warpath and the anti-incumbency factor is at the peak."
CM Vijay Rupani believes this is just temporary and the protests will ease. "BJP is a mass party and there are more than one aspirant for every seat.
It is natural that there will be some dissatisfaction. I am confident that our workers and leaders will work hard for the …read more
Polls or no polls, the Rashtriya Swayamsevak Sangh (RSS) has a task cut out for its Gujarat unit with exact targets. In 2025, when the saffron organisation will complete 100 years, it wants to complete its target of changing the tribal landscape in eastern Gujarat by establishing 5,000 Ekal Vidyalayas. It has established 1,100 so far.
"We believe in Gita. Karmanye Vadhikaraste Maphaleshu Kadachana, our work is to do the job on the ground and not be worried about its outcome. If the work is good, the results will come automatically," says Vasanbhai Gamit, the sanhchalak of Tapi district. He is also the adhyaksh or chairman of the Ekal Abhigyan.
To reach this mammoth target, the organisation is right now working in south Gujarat where it has spread out a complex hierarchical set-up by dividing the region in six anchals — Dangs, Tapi, Sagpada, Bharuch, Mahisagar and Dahod.
"Each anchal has 9 sanch (zones) and in each sanch there are 30 villages. There should be an Ekal Vidyalaya in each village. We are working towards it," says Gamit, a tribal of Gumasta village in Okai, Sonepada.
Each village has an Ekal committee headed by an Acharya trained by the RSS who looks after education, …read more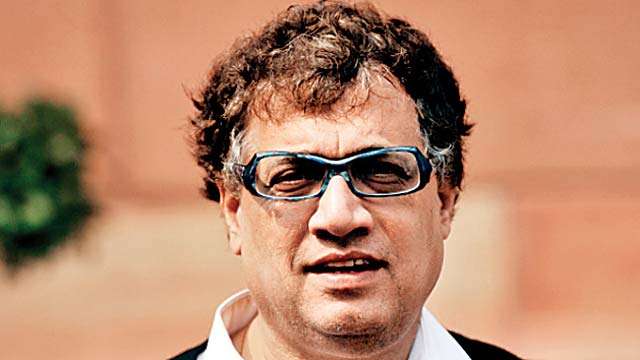 In the wake of a huge row over manhandling of a passenger by IndiGo Airlines last month, a Parliamentary committee will be examining the issue of "behaviour of airline personnel towards passengers" on Monday.
The Department Related Parliamentary Standing Committee of Transport, Tourism and Culture headed by Trinamool Congress MP Derek O' Brien has called the Secretary of Ministry of Civil Aviation, along with representatives of Airports Authority of India, Directorate General of Civil Aviation and Bureau of Civil Aviation Security, on Monday.
The panel has also asked public carrier Air India and private airlines, including Indigo, to appear before it and explain their views on the matter. Representatives from Jet Airways, Spicejet, Go Air, Vistara and Air Asia will also appear. The panel has sought their views on passenger amenities and behaviour of airline personnel towards passengers.
The panel is expected to examine the issue comprehensively. The 31-member panel has 21 MPs.
An internal inquiry report by IndiGo, after the incident in October, had said it was actually the "whistleblower", who circulated the video, who was to be blamed for the incident.
After the Indigo incident, public carrier Air India had come out with a hilarious photo, saying "we raise our hands only to …read more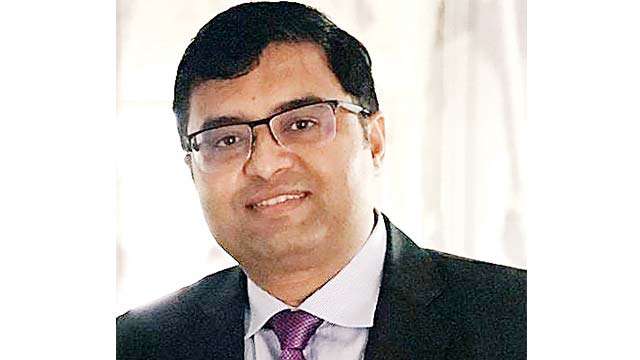 India has taken up the issue of an armed intrusion into the house of its Durban-based Consul General Shashank Vikram with South African authorities. The family members of Vikram, domestic staff and a visiting teacher was targeted by robbers and briefly held hostage at their official residence. Among them were two children, aged five and 10.
External Affairs Minister Sushma Swaraj spoke to Vikram and enquired about the well being of his family.
Ministry of External Affairs (MEA) spokesperson Raveesh Kumar said the issue has been taken up with relevant authorities. "Ensuring the safety and security of Indian diplomats/officials posted abroad, and their families is a matter of highest priority for us," he added.
An Indian diplomat, S K Pandey, said while nobody suffered physical harm, the family was traumatised.
The robbers reportedly gained entry by derailing the entrance gate.
Vikram told a South African media outlet that with India House being a diplomatic establishment, the robbery was a "very rude shock".
ReportIndiadna CorrespondentDNANew Delhi
Date updated:
Monday, 20 November 2017 – 7:00am
Article Images: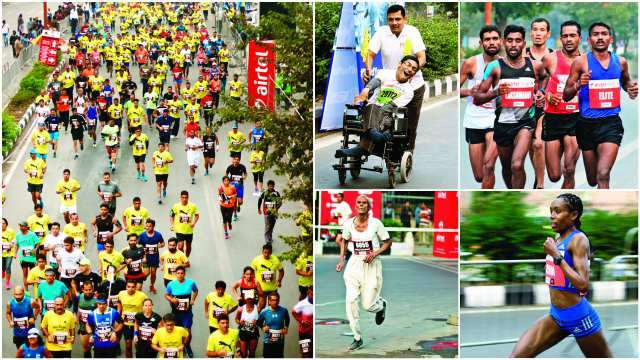 Amid rising alarm over the hazardous pollution levels in the Capital, thousands of Delhiites turned up for the Airtel Delhi Half Marathon, even as the clamour to cancel the race continued till the very last minute.
The 13th edition of the race witnessed participation from elite runners, both Indian and foreigners, who claimed that they were unaffected by the dangerously polluted environment.
"I have not felt anything due to pollution. The conditions were good and the course was good as well. The only thing I was worried about was the wind speed," said Berhanu Legese, who won the men's international elite race by finishing it in 59 minutes and 46 seconds.
Leonard Korir, who came in third at 59:52, in fact, went on to term the prevalent weather conditions as perfect. "It was perfect.
Before the race, we were briefed about the pollution and the measures taken by the organisers," he said.
Meanwhile, for women's international race winner Almaz Ayana, it was the morning nip that was bothersome.
"The course was very good. Only the chilly weather created some problems, nothing else," she said.
National runner Senguttuvan Tdevarajan, a scientist by profession, who was running his fourth half-marathon, said: "I could have done better. I'll try …read more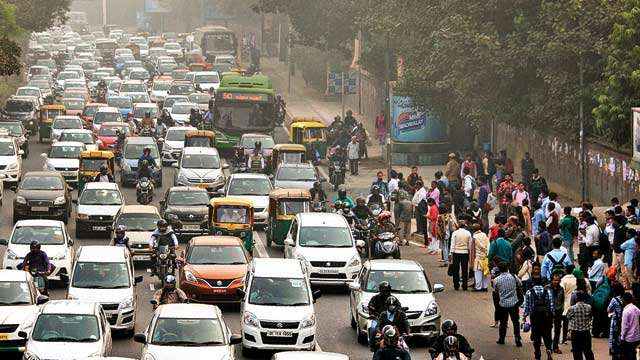 While toxic smog remains one of the biggest concerns in Delhi, a large number of vehicles are flouting pollution under control (PUC) norms. Vehicular emission contributes to 20 per cent of the city's air pollution.
DNA had sought, through an RTI application, PUC-related information for 20014-17. Though the reply hides more than it reveals, it exposes inefficiency of the Delhi government's transport department.
No information was provided for 2014. The reply says records are not available for the year. It, however, admits that of the 1,16,077 vehicles checked during July 1-18 in 2015, only 67, 686 had valid PUC certificates. The reply also admits that 20,729 tickets were issued to vehicles for not having valid PUC certificates from January 1 to September 30 in 2017.
Drives against polluting vehicles were intensified only after last November's toxic smog episode when pollution levels reached alarming levels. This was followed by the formulation of a Graded Response Action Plan (GRAP) to deal with different categories of air pollution.
While 13,122 tickets were issued to visibly polluting vehicles in 2016, 33,335 were fined for the same this year (till September 30).
The city registered a total of 97.05 lakh vehicles till last year, while there are …read more
When Tesla unveiled a brand new Roadster, it noted that the vaunted 1.9-second 0-60MPH time was present in the base model — implying that there might be headroom for even higher performance. But is there? Apparently, yes. Elon Musk has clarified tha… …read more