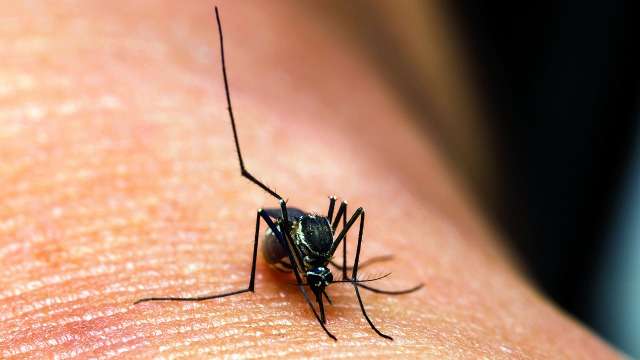 A weekly health report of Ahmedabad Municipal Corporation (AMC) suggests an unusual rise in the vector-borne diseases. The health department of the civic body, on Monday, reported 51 vector-borne cases within 20 days of the month. Generally, the vector-borne diseases appear during monsoon and post-monsoon period.
The vector-borne diseases have affected 11,944 people in city. The season of vector-borne diseases ranges from June to late October.
According to the official release of the health department, the first chikungunya case of the year was reported only in the last week. Eight cases of dengue were reported for the first 20 days of the month, including three fresh cases of last week. 26 cases of malaria were reported at private and government-run hospitals within city limits and 16 cases of falciparum were reported during the same period.
Also, 581 cases of water-borne cases were reported, which included 363 cases of gastroenteritis, 112 cases of jaundice and 106 cases of typhoid. Most of the water-borne diseases were reported during the summer. The health department also randomly collected food samples to check any chances of adulteration.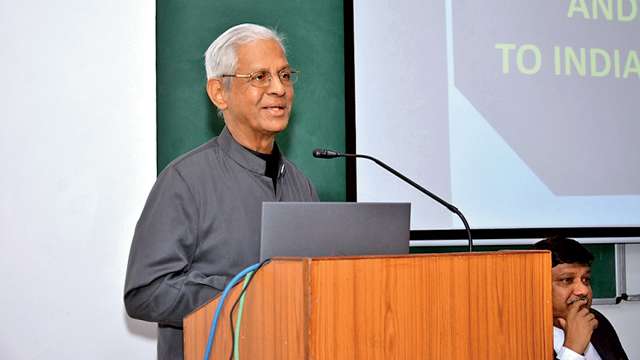 Specialised or Sectoral management programmes are more the need of the hour in context of management in India. While most management institutes are offering General Management Programmes focused sectoral management programmes are becoming a necessity. This was informed by Padma Bhushan, Dr MB Athreya. He was speaking on the topic 'Recent Opportunities and Challenges to Indian Management' at IIHMR University on Monday. He also said that a specialised MBA course prepares students for the specific nuances of business in a particular sector within the context of the broad field of business and management.
He further informed that a series of reform measures need to be taken in order to stimulate innovative education in the field of management. "Other than this, management students also need to structure their own management learning. There is also a need to develop attitude and skills for lifelong management learning as it is a continuous process. One should be prepared to face not only risks and major challenges, but also remarkable opportunities for growth in this sector," he added.
Highlighting the challenges to management institutes, Dr Athreya said that the focus needs to shift from general management to sectoral management.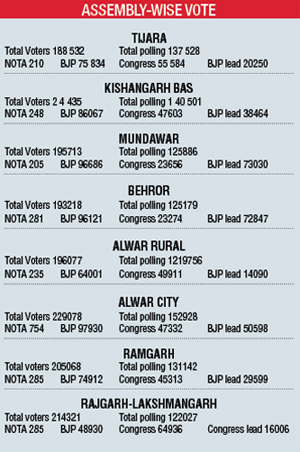 As the polling date for Alwar Lok Sabha by-polls is approaching close, prediction game has begun. Both, Congress and BJP war rooms have their own calculations but let's take a look at the previous election when the BJP candidate Mahant Chandnath had defeated his Congress rival, Bhanwar Jitendra Singh who is not only member of erstwhile royal family of Alwar but also a prominent leader due to his proximity with Congress president, Rahul Gandhi. The BJP had secured lead in seven out of eight assembly constituencies for the huge victory margin of 2.83 lakh votes.
In 2014, the voting percentage was 65.36%. The BJP had received maximum votes in Mundawar while lagged behind only in Rajgarh-Lakshmangarh. Total 1059669 people voted. Valid postal ballots were 2627, of which BJP got 1797, Congress 774 and Nine had NOTA.
BJP candidate, Mahant Chandnath got overall 642278 against Congress rival Bhanwar Jitendra Singh's 358895. Congress got least votes in Behror 18.59%.
This time both the candidates belong to Behror. BJP candidate Dr Jaswant Yadav is sitting MLA while Congress candidate Dr Karan Singh Yadav is ex- MLA.
Assembly-wise vote division (%)
Tijara
BJP 55. 14 %
Congress 40. 11%
Kishangarh Bas
BJP 61. 25%
Congress 33. 88%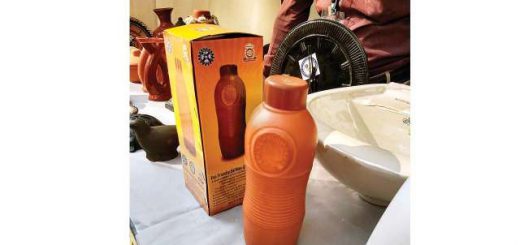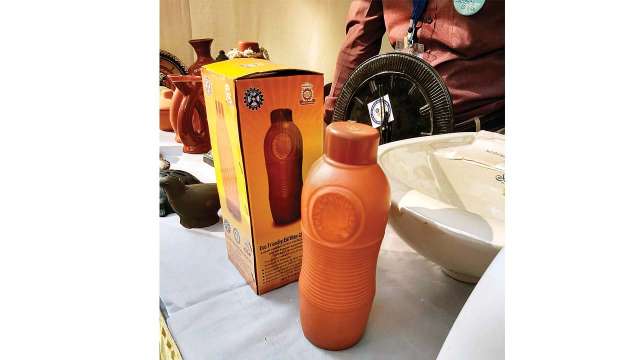 A water bottle made of clay, a prototype of a car made with cycle tyres, a wooden board and a battery, and a two-wheeler that can be unlocked only with the owner's driving licence are some of the things on display at the Mega Science Event being hosted by the Vikram Sarabhai Community Science Centre (VASCSC) in the city.
The three-day event will see the participation of 1000 students from around 300 schools. Among the many stalls offering a glimpse into science, it is the one set up by CSIR- Central Glass & Ceramic Research Institute (CGCRI) that attracted a good number of visitors. The CGCRI students have created a mud-coloured water bottle. "This water bottle is made of clay and looks like any one of the water bottles you get in the market. But, what sets this apart is that it is like having water in a matka (water pot). In fact, the structure being thinner than a matka, the water inside remains colder than what you get in a matka," said Hares Kundariya, the technical officer with CSIR-CGCRI.
Kundariya, in fact, had to say no to the many visitors who wished to buy the water bottle. "This is just for …read more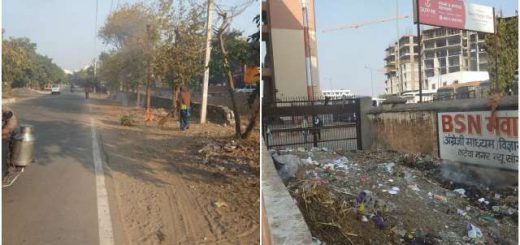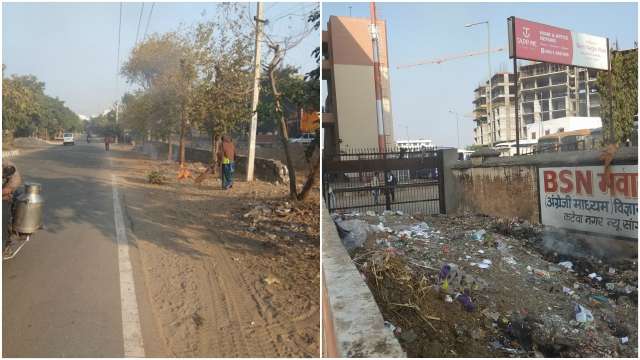 The Jaipur Municipal Corporation(JMC) is violating the directions of the Supreme Court and the Solid Waste Handling Rules in a bid to bag the top slot in the Swachh Survekshan-2018.
The civic body is burning garbage to keep the city spick and span.
However, the waste cannot be burnt under the Ministry of Environment and Forest's Municipal Solid Waste (Management and Handling) Rules-2000. The Supreme Court has come out with an order prohibiting burning of garbage.
A smog in Delhi in the recent past had scaled up pollution levels and led to a slew of health hazards.Garbage burning increases pollution manifold. But the unfazed JMC employees, instead of stopping people from burning garbage, are doing it themselves.
To improve the city's rank in the clean survey, the municipal administration has carried out a cleanliness campaign in the city. During this campaign, garbage is collected from roads and empty plots and burnt. According to the rules, garbage should be collected and transported to the landfill site. But this is not being done because of the door-to-door waste collection project.
Waste collection is being undertaken by Pune-based company BVG India Ltd in all the 91 wards of the city. BVG …read more
Google and Amazon aren't getting any closer to ending their bitter feud. In fact, today the user-hostile fight between them is only getting worse. YouTube has apparently blocked the Silk web browser on Fire TV from displaying the TV-optimized interface normally shown on large screens. As a result, trying to navigate YouTube and watch videos has become a usability nightmare on Amazon's popular streaming products.
It's now basically a desktop computer experience, requiring users to browse around with the Fire TV remote (not exactly simple), play a video, then click to maximize it to fill the screen. Firefox for Fire TV is blocked from showing the TV-optimized view, as well. The Verge has reached out to both Google and Amazon for comment.
T…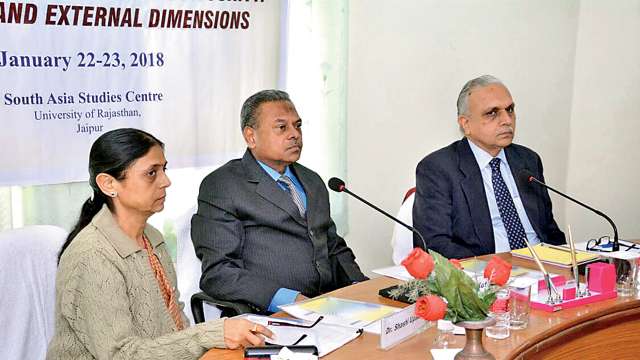 India is facing multi-deminsional challenges in terms of security as South Asia region is going through a paradigm shift, said Arvind K Gupta, director, Vivekananda International Foundation, New Delhi.
Gupta was speaking at the inaugural function of three-day national seminar on Changing Dynamics of India's Security: Domestic and External Dimensions, organised by South Asia Studies Centre, University of Rajasthan.
He stressed that the multi-dimensional challenges include security of energy, food, and climate change, as these issues are equally important in context of comprehensive security. "It is the utmost responsibility of the research centres to prepare a clear point of view which can be used as base to develop a comprehensive security plan," Gupta said. While talking about India's relation with South Asian countries, Gupta said that there are security challenges while India is aspiring to become a world power country.
"The ties between China and Pakistan are proving to be against India. Also, India's economic integration with the global economies has its own complications," Gupta said.
"India needs to look back to its traditions in order to meet its security needs. The country also needs to stay alert as China doesn't have positive views towards India," Gupta added.
RK Kothari, vice chancellor, RU, also mentioned …read more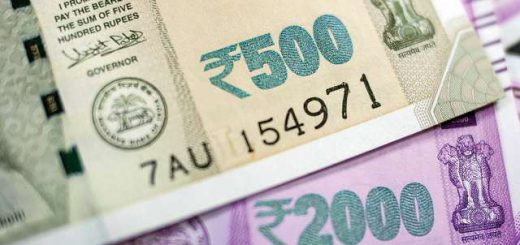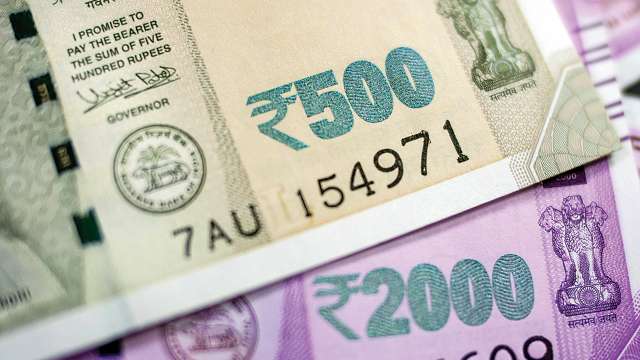 Government has spent meagre funds for creation of assets in the first six months of the current financial year.
This has been revealed recently in the six-monthly review of Rajasthan Fiscal Responsibility and Budget Management Act (FRBM) released by the department of finance.
The report says that in case of medical and health, between April and September meare 1.37 % of funds was spent. Rs 18.21 crore have been spent on this sector while the revenue expenditure is Rs 3301.59 crore or 39 %.
Economists indicate that more money is spent on salaries and other expenses rather than creation of assets.
Similarly, in education, 3.24 % achievement has been made and Rs 28.56 crore has been spent while the revenue expenditure in education between April and September was Rs 12030.82 crore.
In case of social welfare and nutrition too mere 1.89% achievement has been attained and Rs 2.82 crore capital expenditure has been done.
Notably, capital expenditure is an expenditure which is done for creation of permanent nature of assets. This expenditure is non recurring and is utilized for long time. For example funds spent on purchase of building, machinery, furniture etc. In one way, government's achievement in capital expenditure between April and September …read more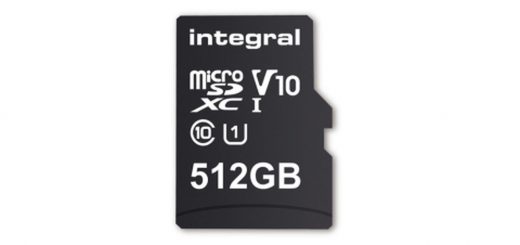 There's a new king of the microSD card: Integral Memory's 512GB microSD card, which packs a record breaking full half-terabyte of storage into the diminutive card format. You definitely should try not to lose it.
The previous record holder — SanDisk's now paltry 400GB card — is still a bit faster at 100MB/s, whereas Integral Memory's new 512GB behemoth tops out at a maximum speed of 80MB/s. The new 512GB microSD card is also classified as an SDXC UHS-I U1 card (i.e., it has a minimum write speed of 10MB/s) and meets the V10 standard for video transfer rates, so it's designed to capture full HD video off cameras.
No price was given, but it's almost guaranteed to be expensive when in launches sometime in February.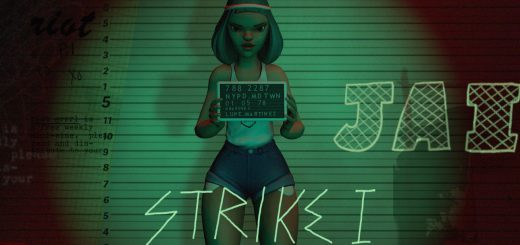 Welcome to Cheat Sheet, our brief breakdown-style reviews of festival films, VR previews, and other special event releases. This review comes from the 2018 Sundance Film Festival.
The short virtual reality film BattleScar starts before you even put on the headset. In Sundance's experimental New Frontier section, viewers enter a booth that's been transformed into a teen girl's bedroom, circa 1978. A mattress sits on the floor, littered with a leather jacket and high boots. One wall has PUNK slashed in straight black lines. Beneath that, in smaller script: was invented by girls. The design is clearly conveying defiance, but with 40 years of hindsight, the aesthetic is comfortingly familiar.
BattleScar is the start of a three-part series…